Hello! I am a graduate of the BFA Graphic Design program at RISD, from Massachusetts, USA. When creating & making, I enjoy exploring ways of hiding and exhibiting for the audience and myself, and experimenting along the way to let the process lead to final results (or somewhere).
I have started to harness my spontaneity by adhering to the phrase swimming in and out of my brain :
don't think, just do
. It's led me to activities like sewing costumes two hours before parties that have spun into their own projects (see
Ashes to Ashes
).
Exploration seeps into everything, attempting to find the answer to every question / wonder I have, doing something to see if I can swing it : bleaching my own hair, psychology in French, painting my face. I love working with analog processes in photography and screenprinting, which inspired me to build my own darkroom in my closet to develop prints from my images in my bathroom.
My newest discovery is the receipt camera, which I centered my Degree Project
Black & White & Red All Over
around! I plan to keep pushing the possibilities of the camera for art, design, and pure enjoyment.
Oh! And my favorite number is 9 & my favorite color is red.
Click
here
for my resume : )
achase@alumni.risd.edu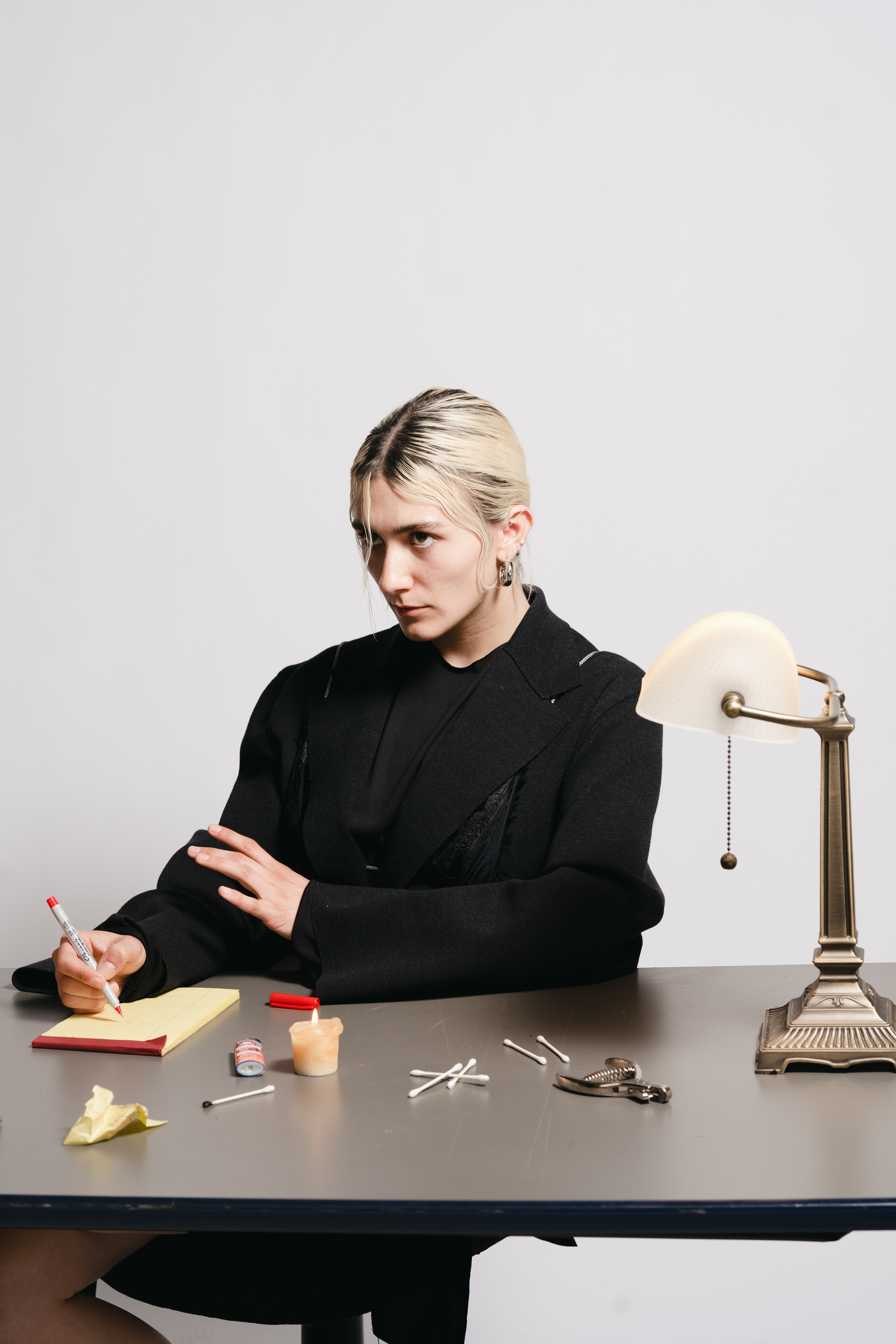 more modeling photos
here

website is being updated:
*many projects have temporary captions / explanations
*will continue to grow with additional text, process & reference image
*the extra space under 'return to top' button will be fixed

ANASTASIA CHASE header typed on my red 80s Olivetti 'Class' mechanical typewriter