Hello! I am recent graduate of the BFA Graphic Design program at RISD. I have the most fun experimenting with process while designing, and exploring ways to hide and decipher.
I also enjoy reading and collecting copious amounts of books, and working with analog processes for photography and screenprinting in the darkroom (prints will be uploaded to website soon)! I'm currently trying out Ektachrome film in my point & shoot camera and Minolta SLR, and attempting to retrofit a Polaroid Spectra to handle 600 film.
My newest discovery is the receipt camera, which I centered my Degree Project
Black & White & Red All Over
around! I plan to keep pushing the possibilities of the camera for art, design, and pure enjoyment.
Click
here
for my resume : )
achase@alumni.risd.edu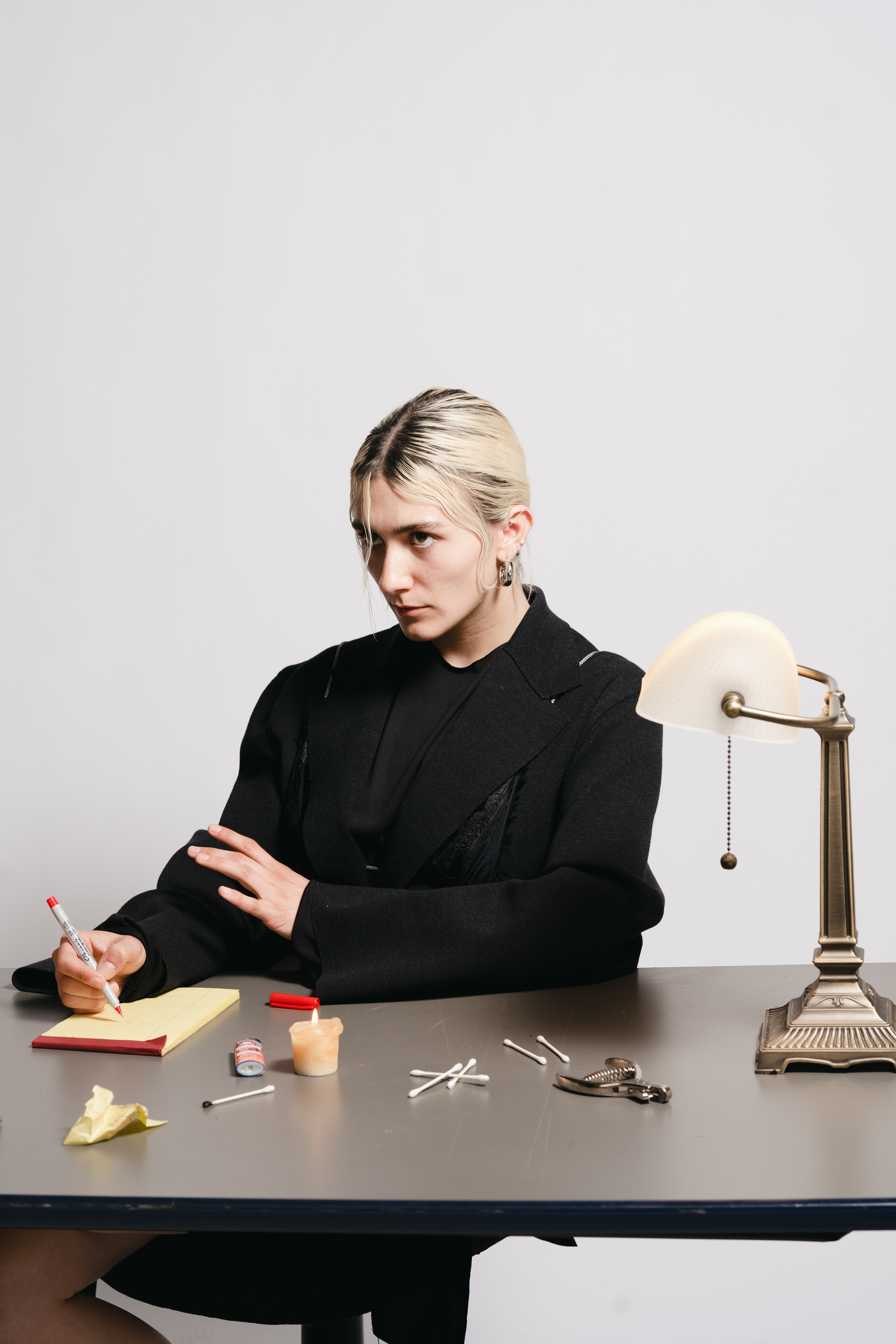 model for apparel design student
more photos
here
lettering for "Anastasia Chase" website header is from my red 1980s Olivetti mechanical typewriter