miscellaneous doings placed here for now with informal musings ...
soon they will have their own spot on home page
scroll all the way down for a true dumping of miscellaneous images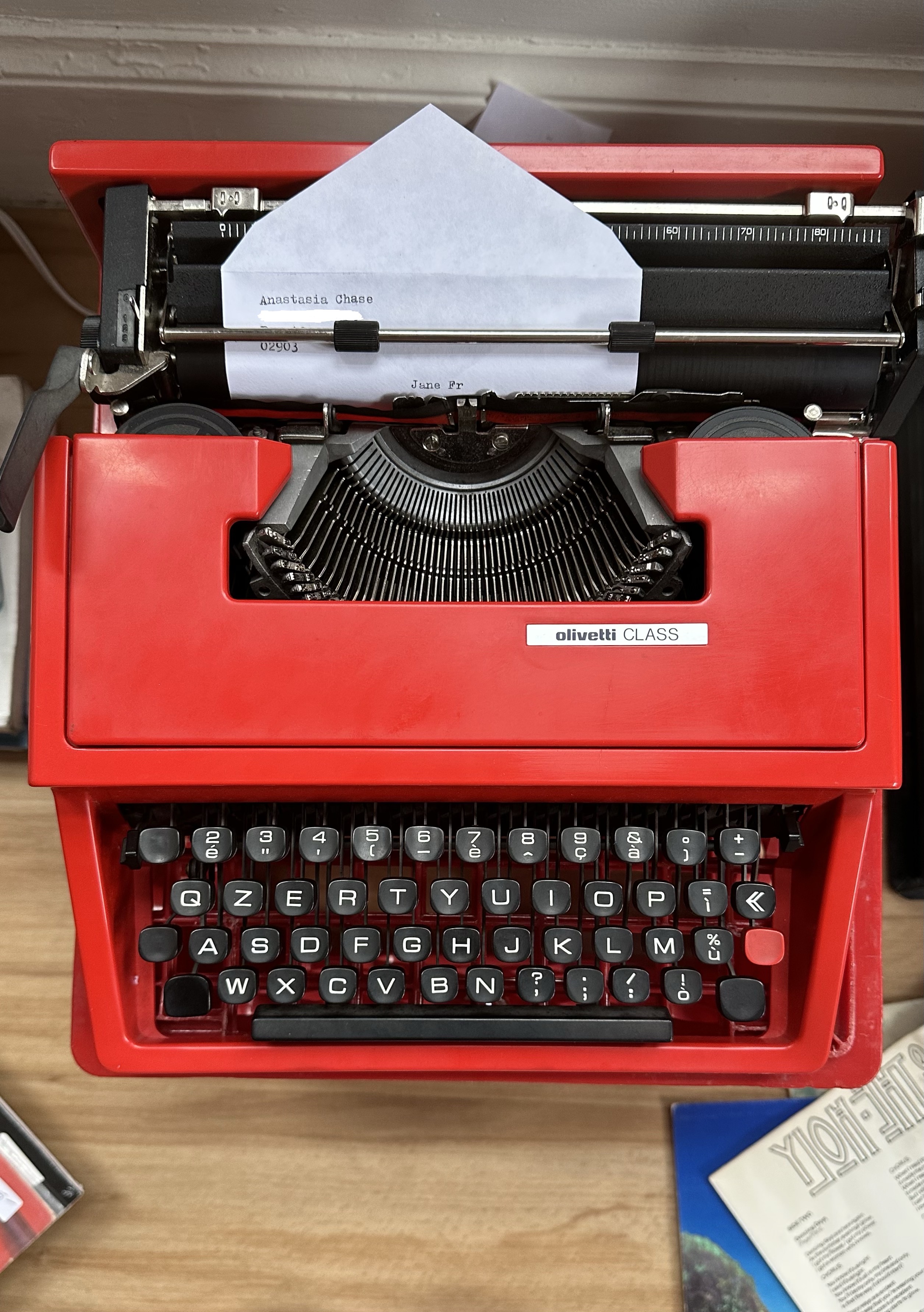 'baby receipt books' !
receipt photo rolls scanned & formatted in indesign image by image
printed as a booklet, then hand sewn with red vellum covers
titled inside with place & time period of the roll using typewriter
lovingly stamped & mailed via post
reproducing & sharing the photos with others ...
along the way creating an archive for myself
( these delicate photos that can / will fade ! )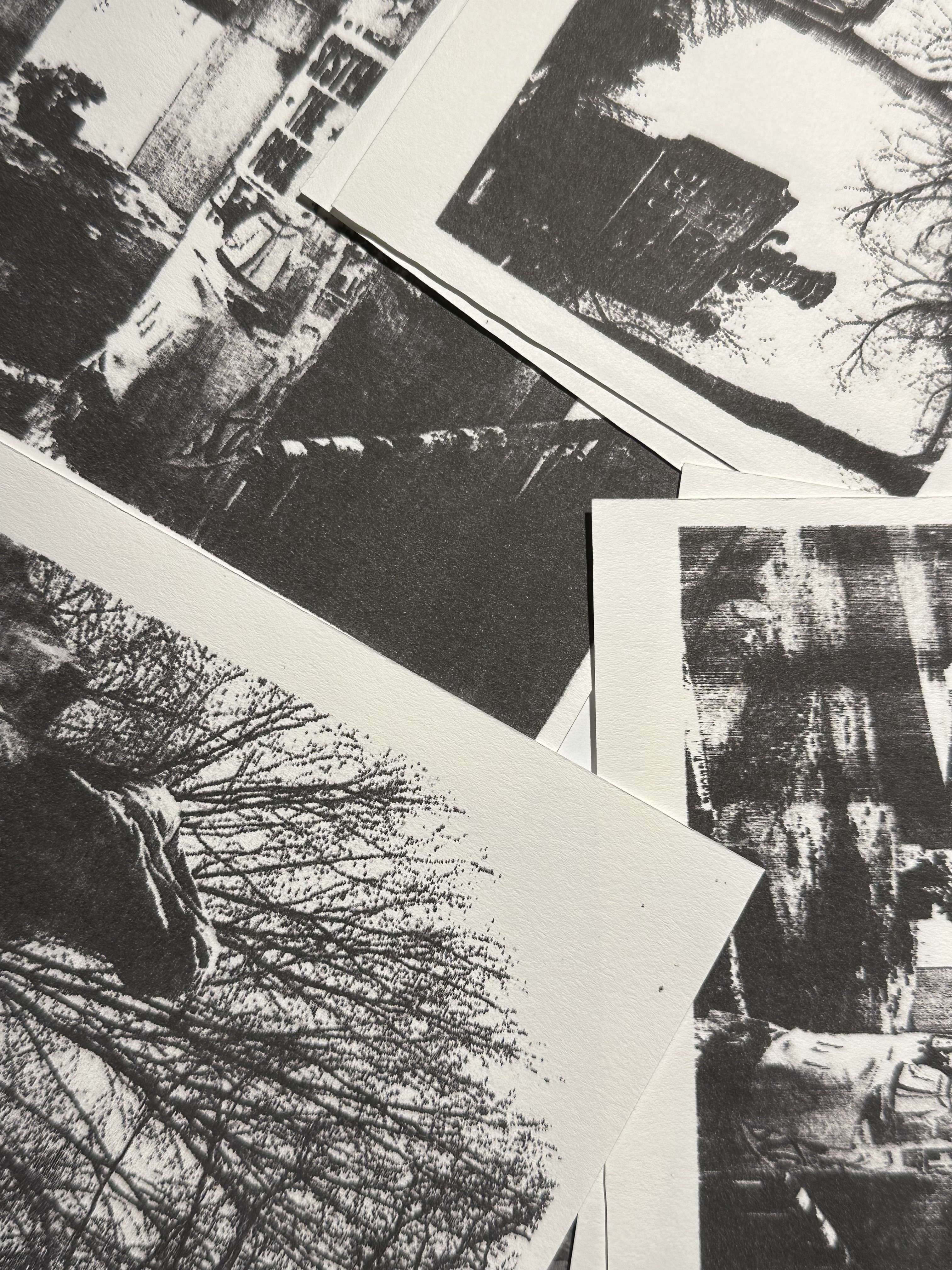 receipt prints ! see new page
here
symposium records event flyer
using manipulated receipt photos for background
black letter font chosen during my stint of re-learning calligraphy
spreads from bigger book sewn from photocopied & enlarged receipts
halftone images on red vellum are photocopied images printed through a regular store receipt printer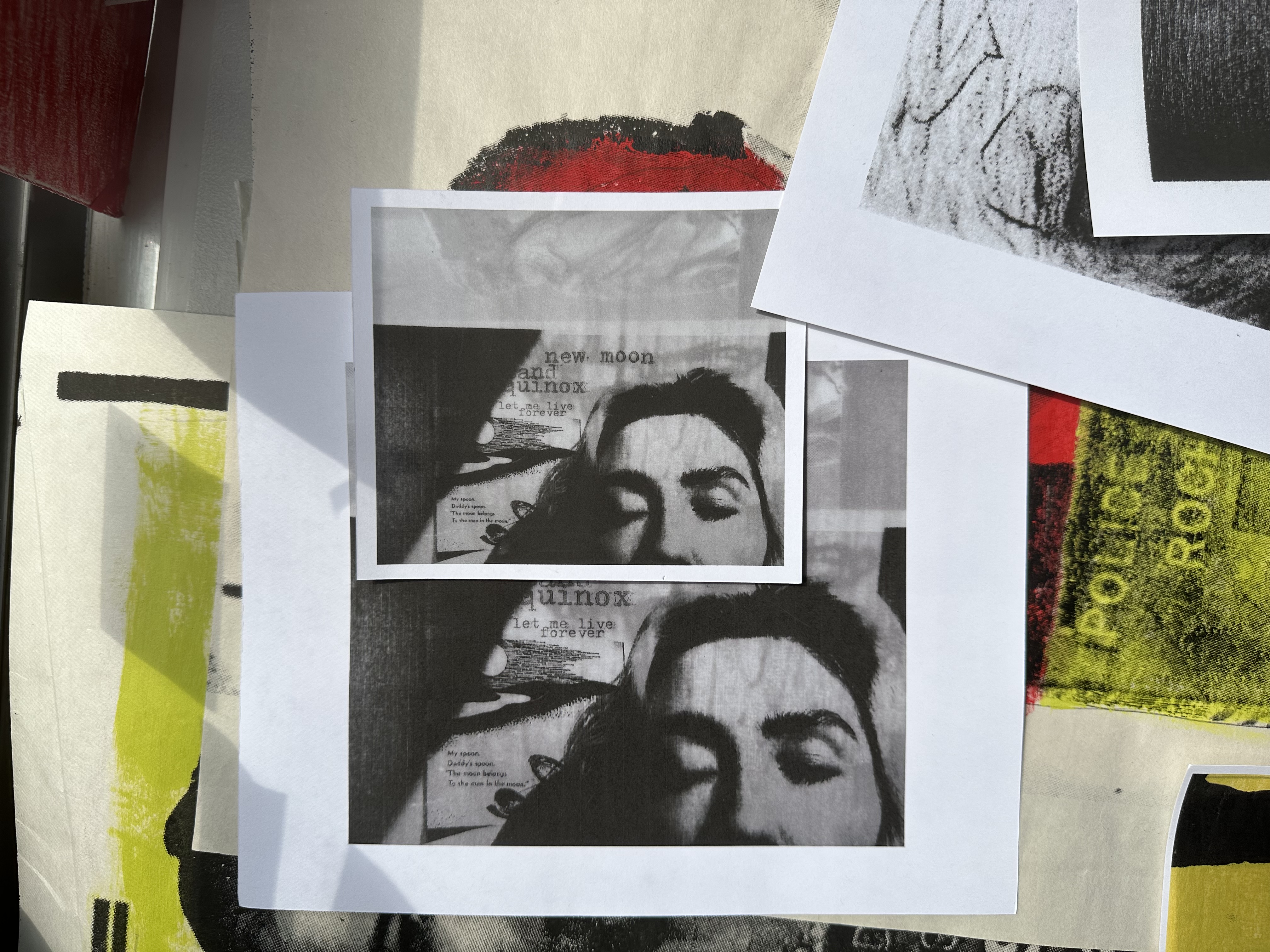 collage from receipt photos enlarged, typewritten on, printed on vellum, layered, scanned...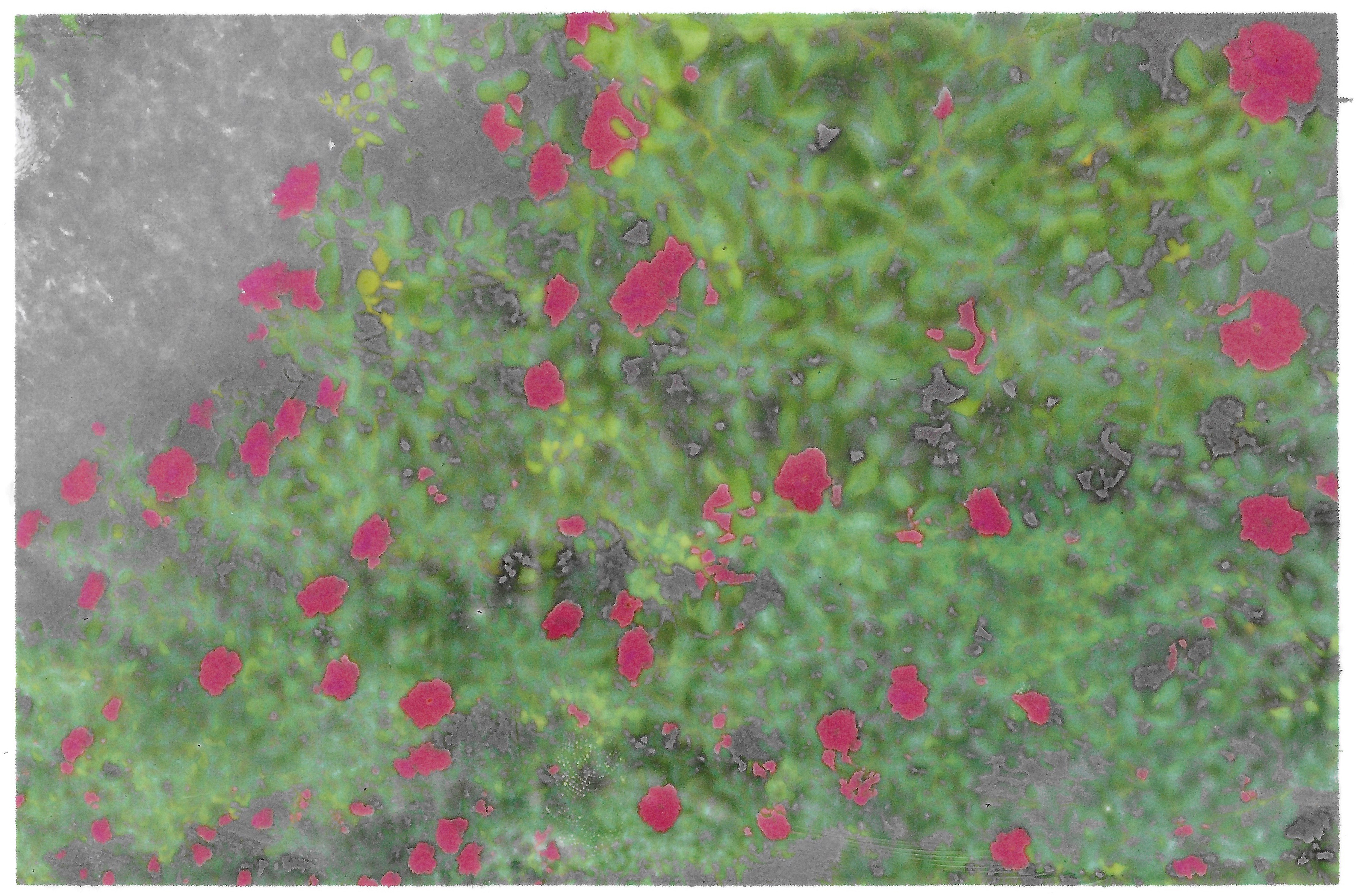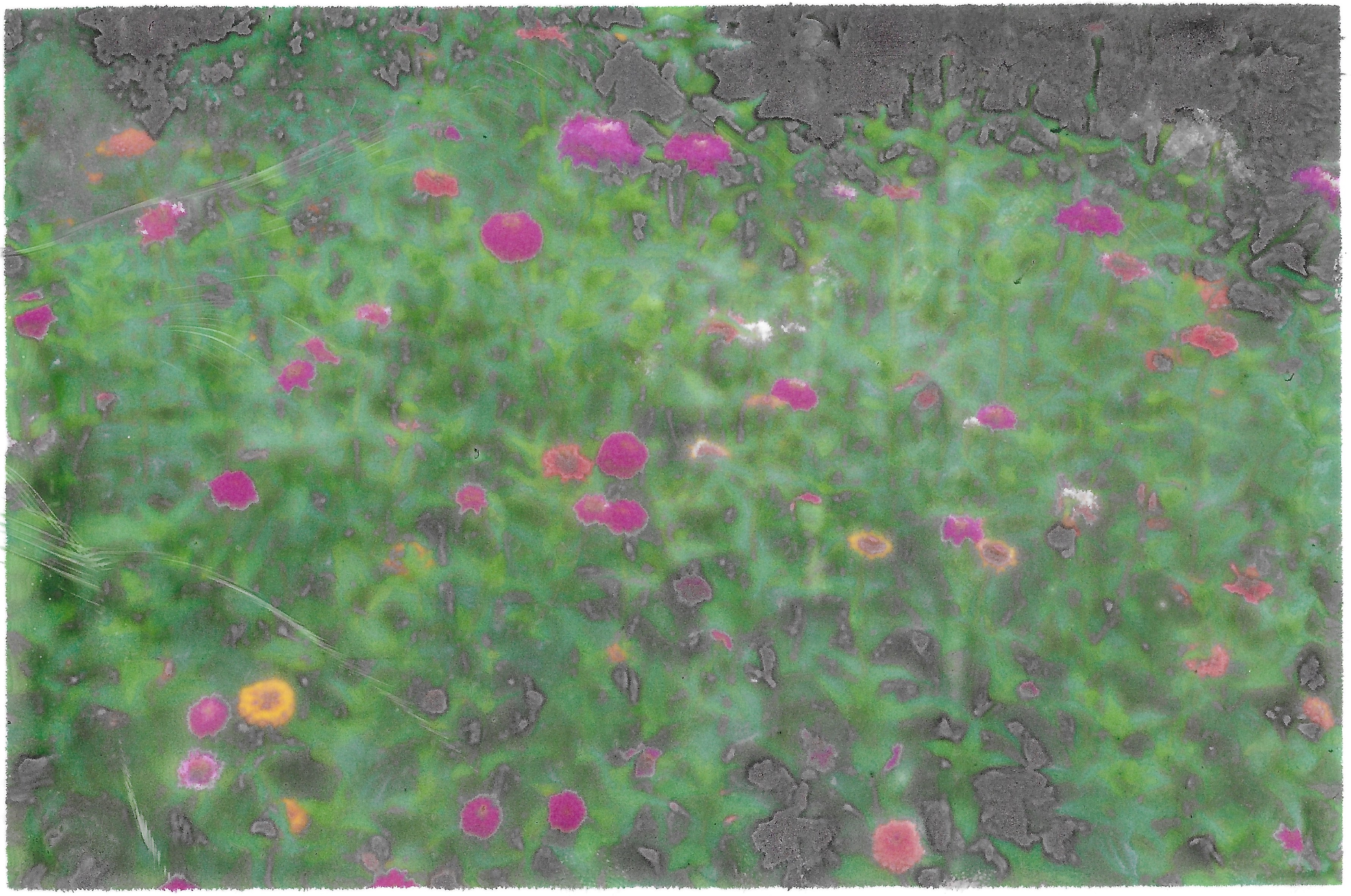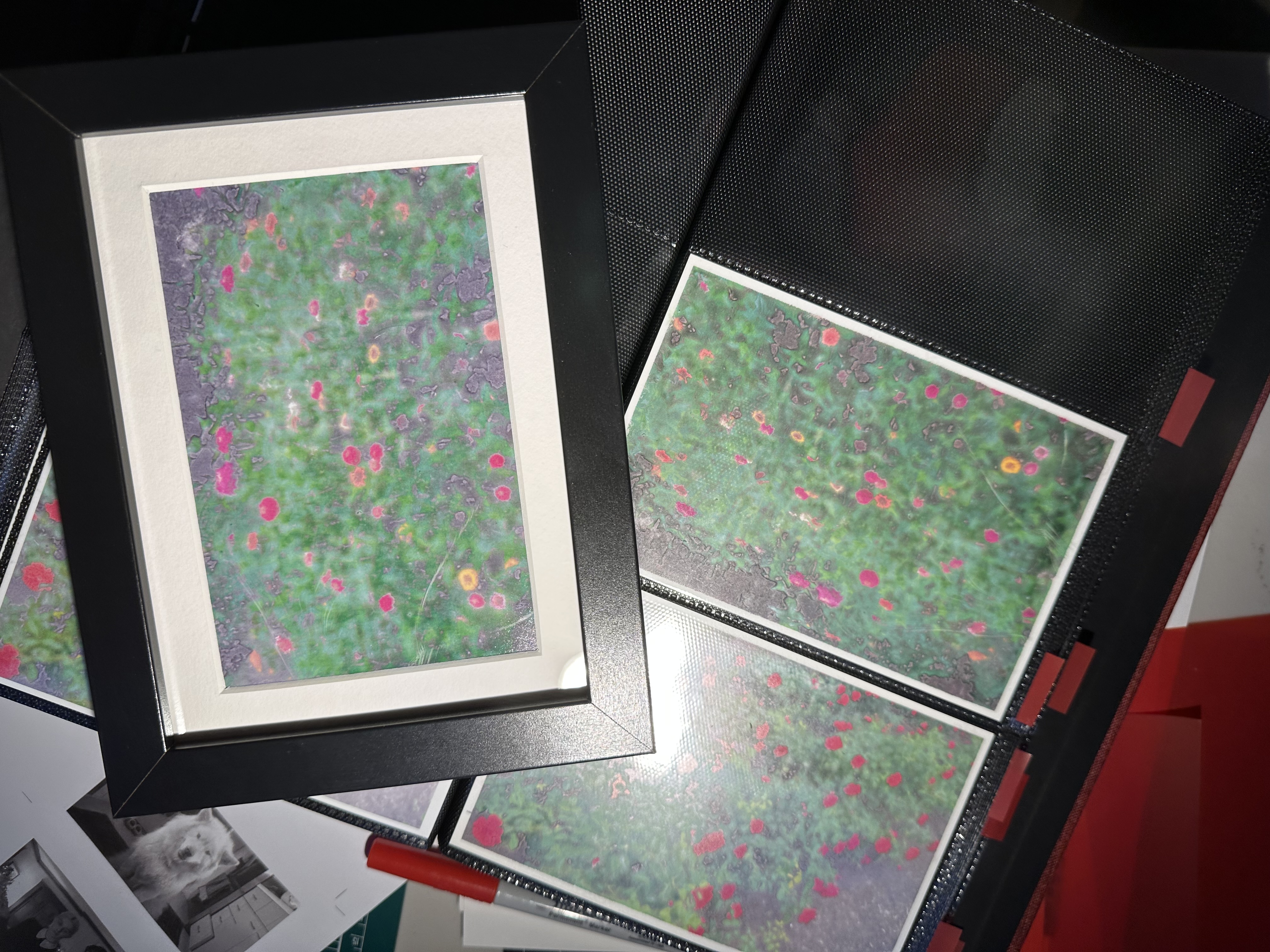 inky messups -- printed on wrong side of photopaper once again
( 4x6'' originals scanned & slightly color-corrected, reprinted on photo paper )

stills from video I took dressed in prototype of pierrot costume I sewed based off David Bowie's photoshoots by Brian Duffy for his 1980 Scary Monsters (And Super Creeps) album, his full Ashes to Ashes music video projecting on top of me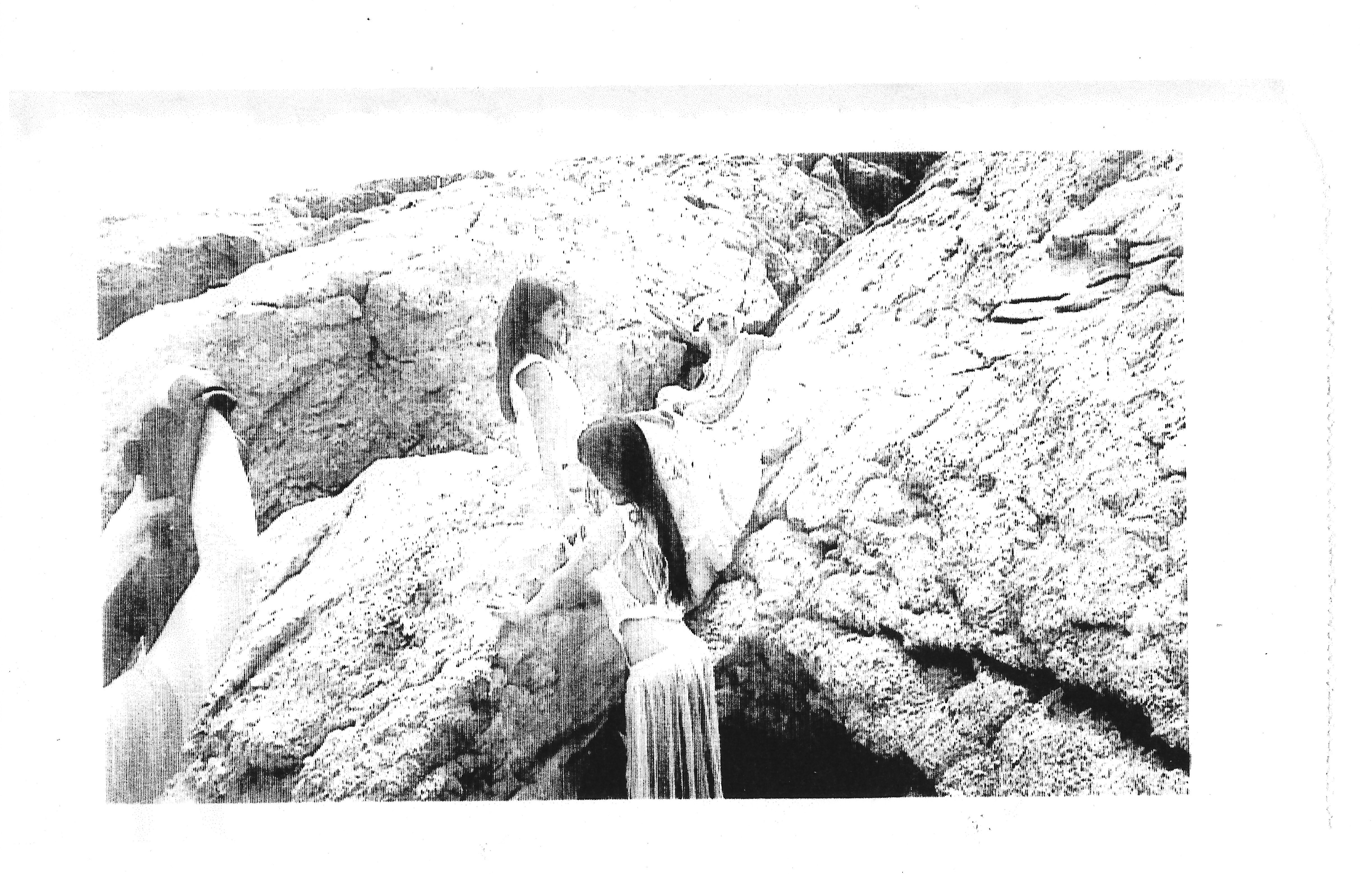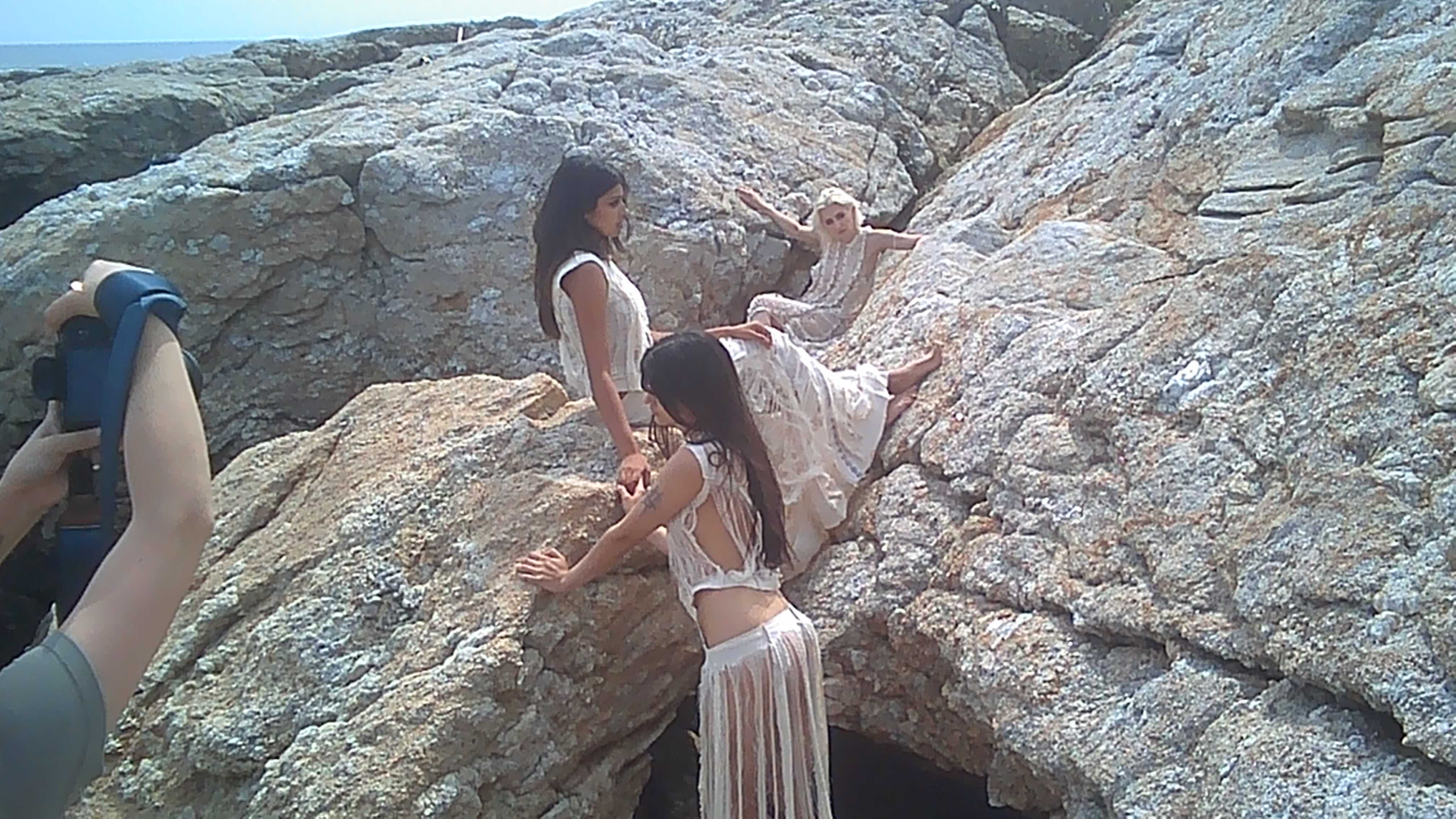 example of receipt paper photo vs. color version from sd card
this photo from latest
receipt camera backup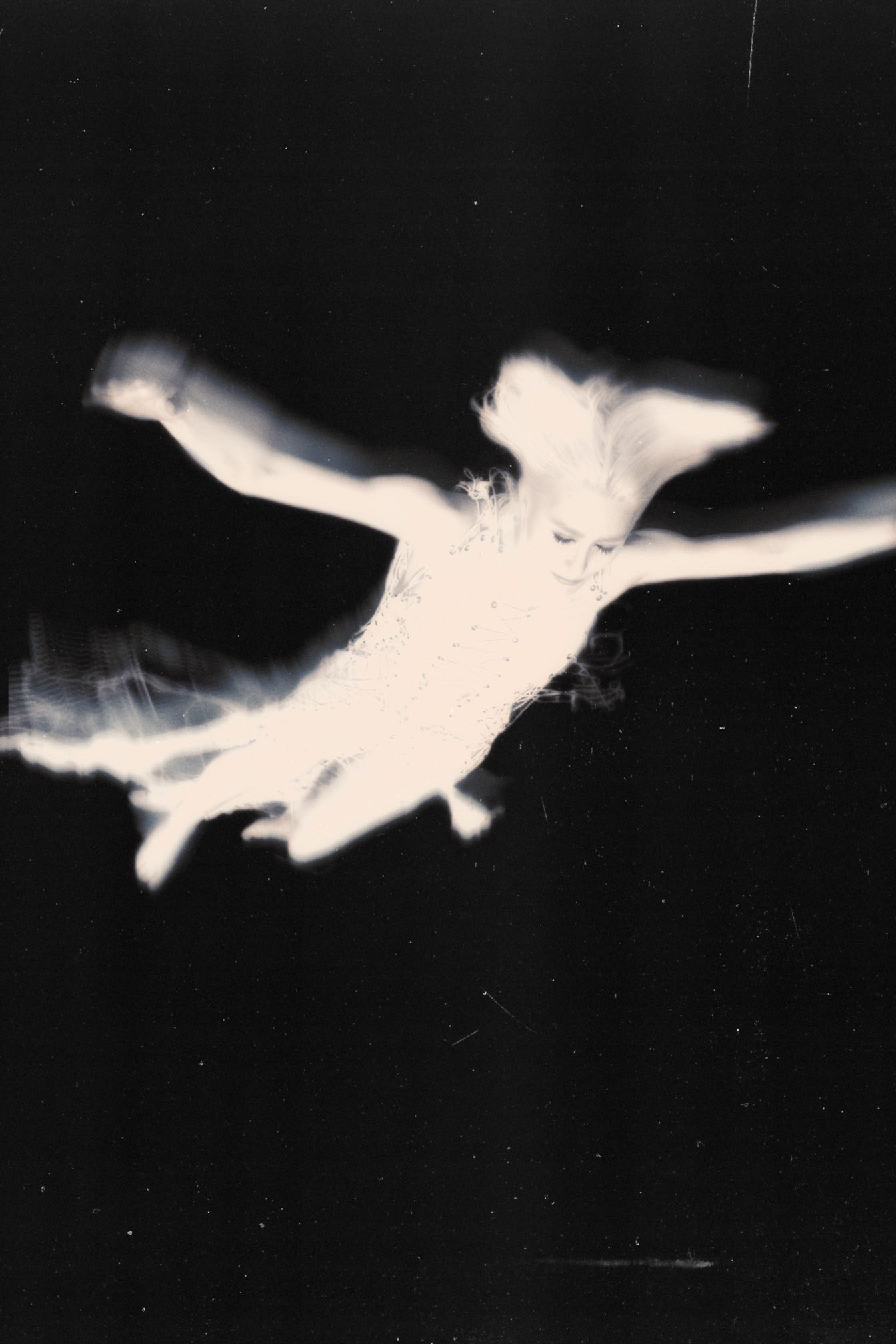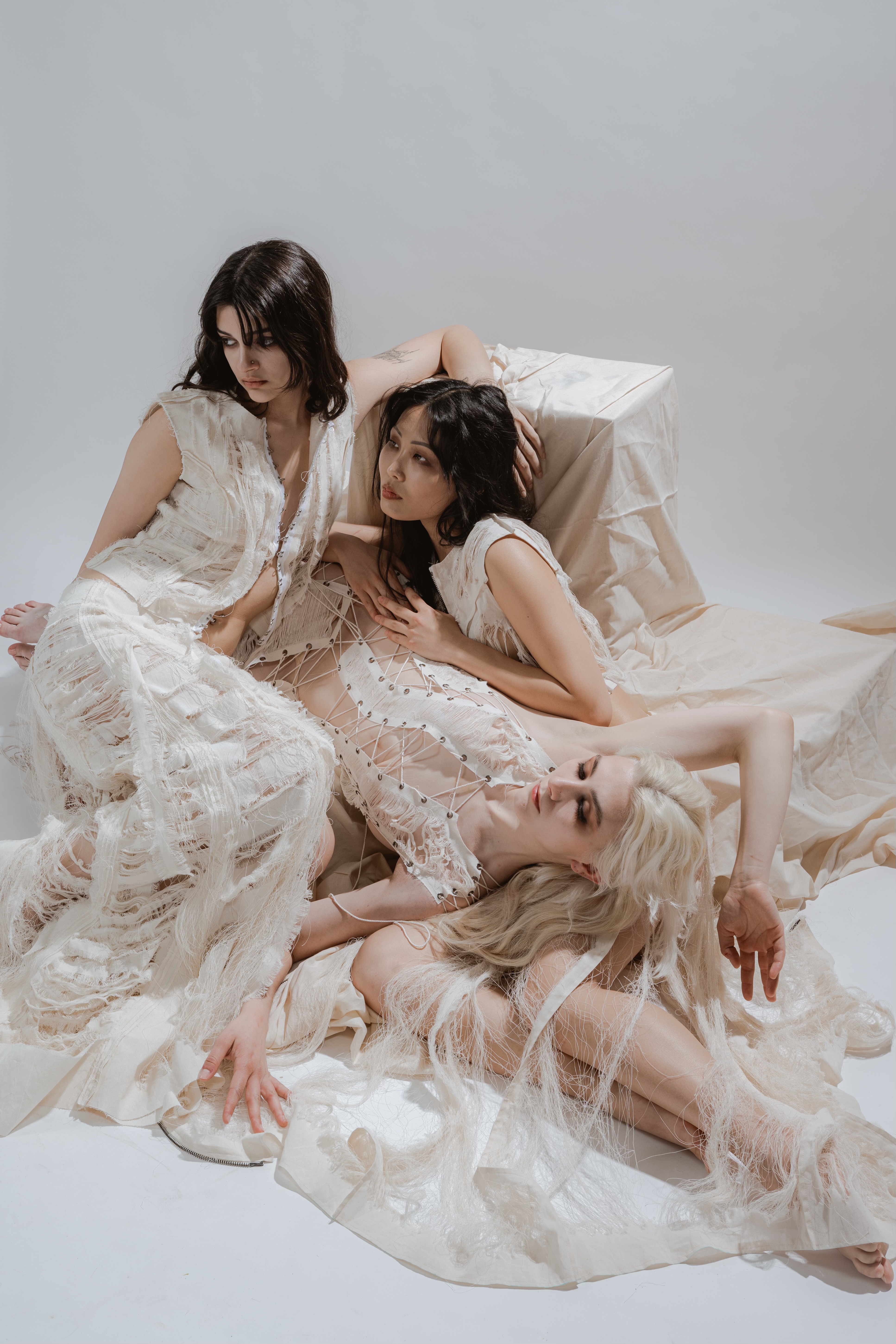 first three photos taken & edited by
alicia gong,
fourth by
tiff cheung
( 2023 )
other modeling risd apparel design modeling photos
here
( 2022 )
---
the true miscellaneous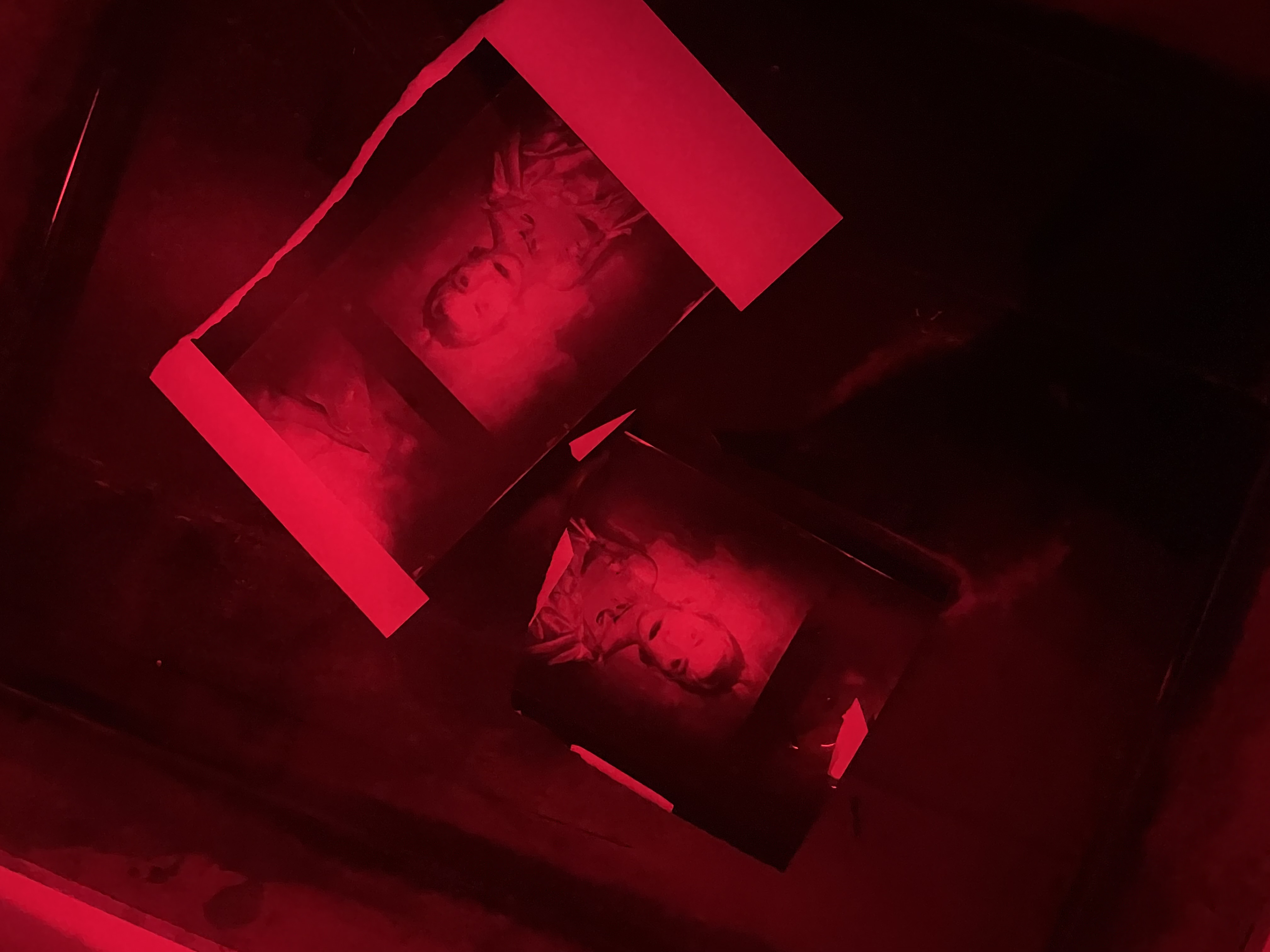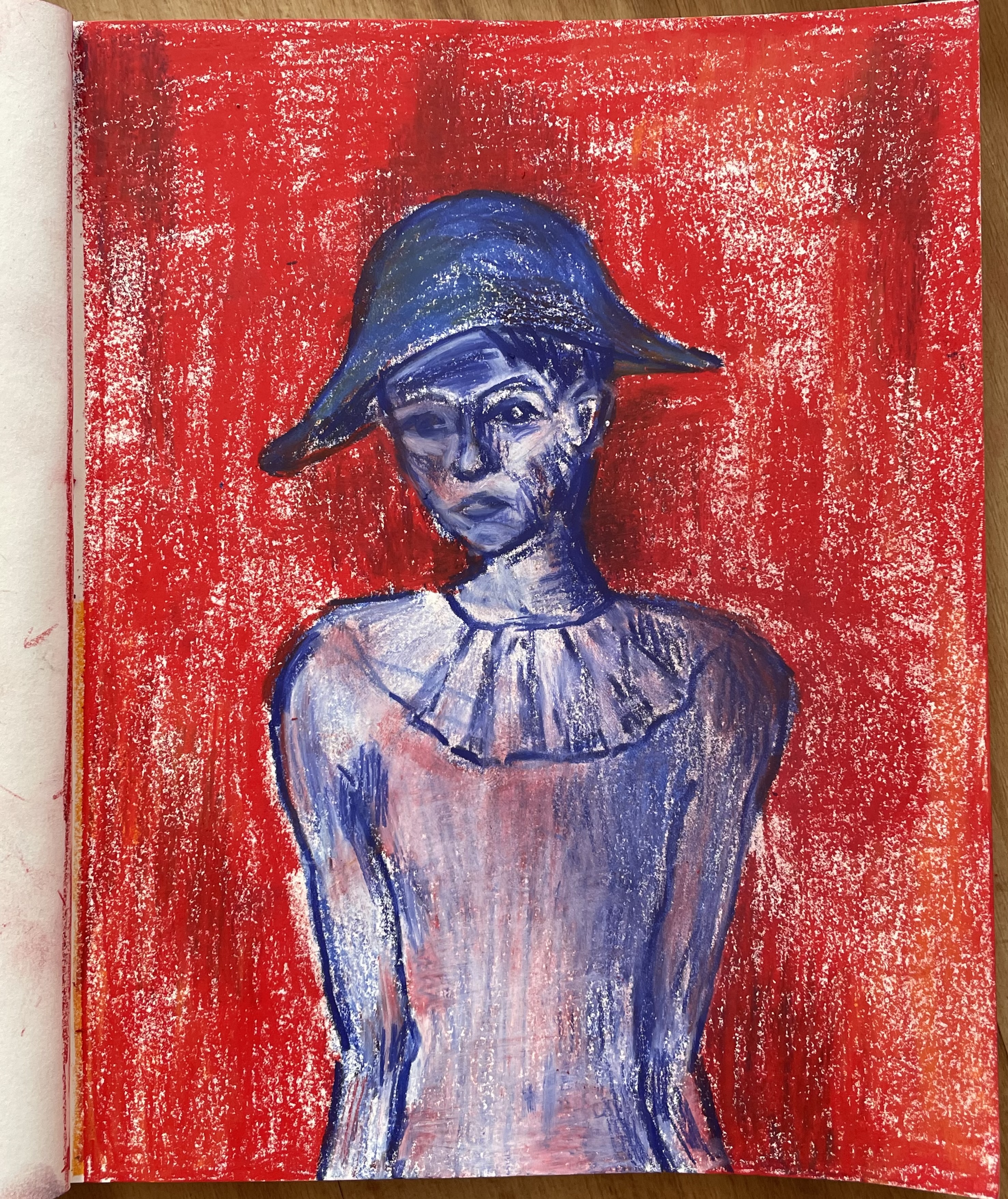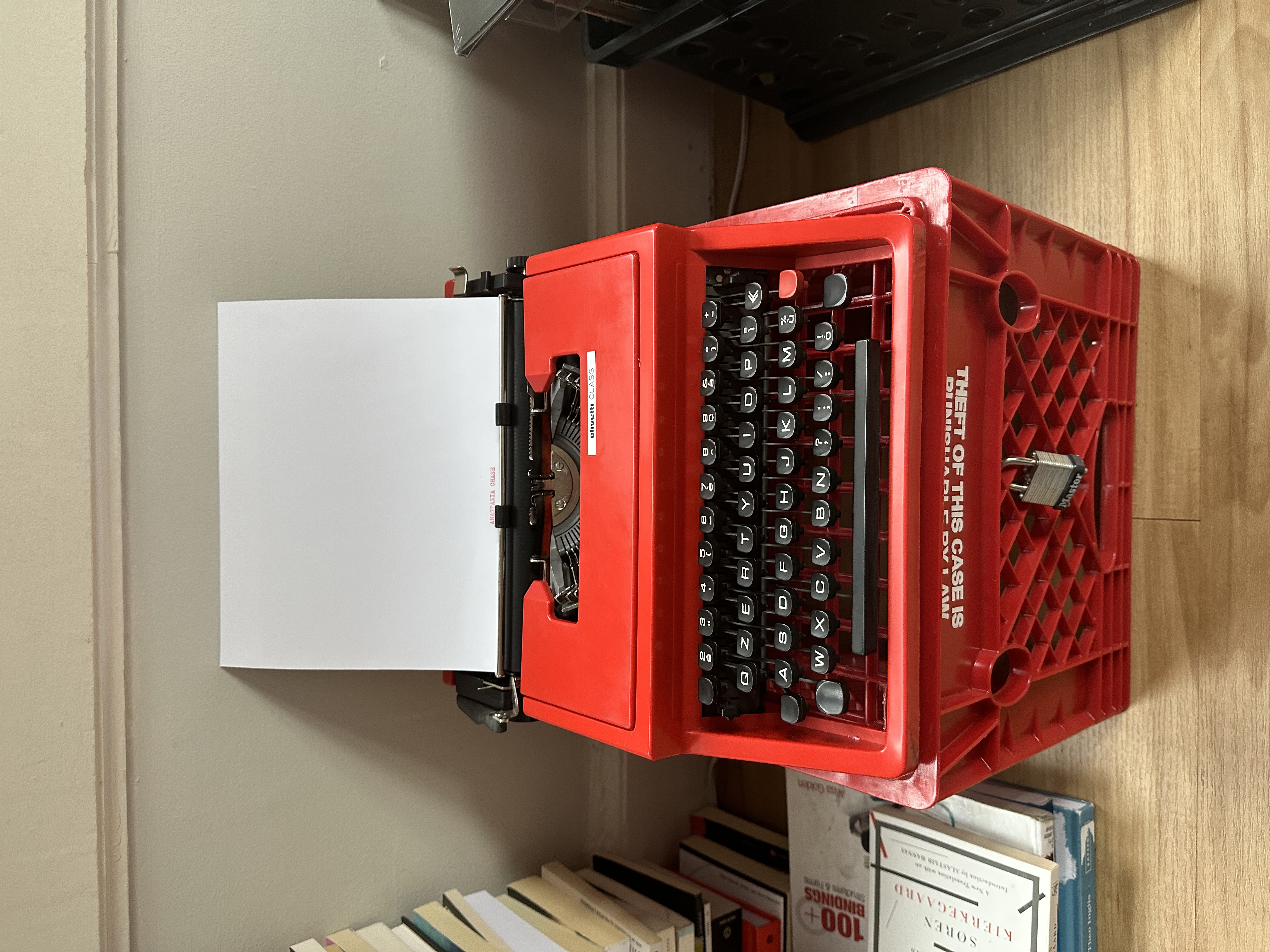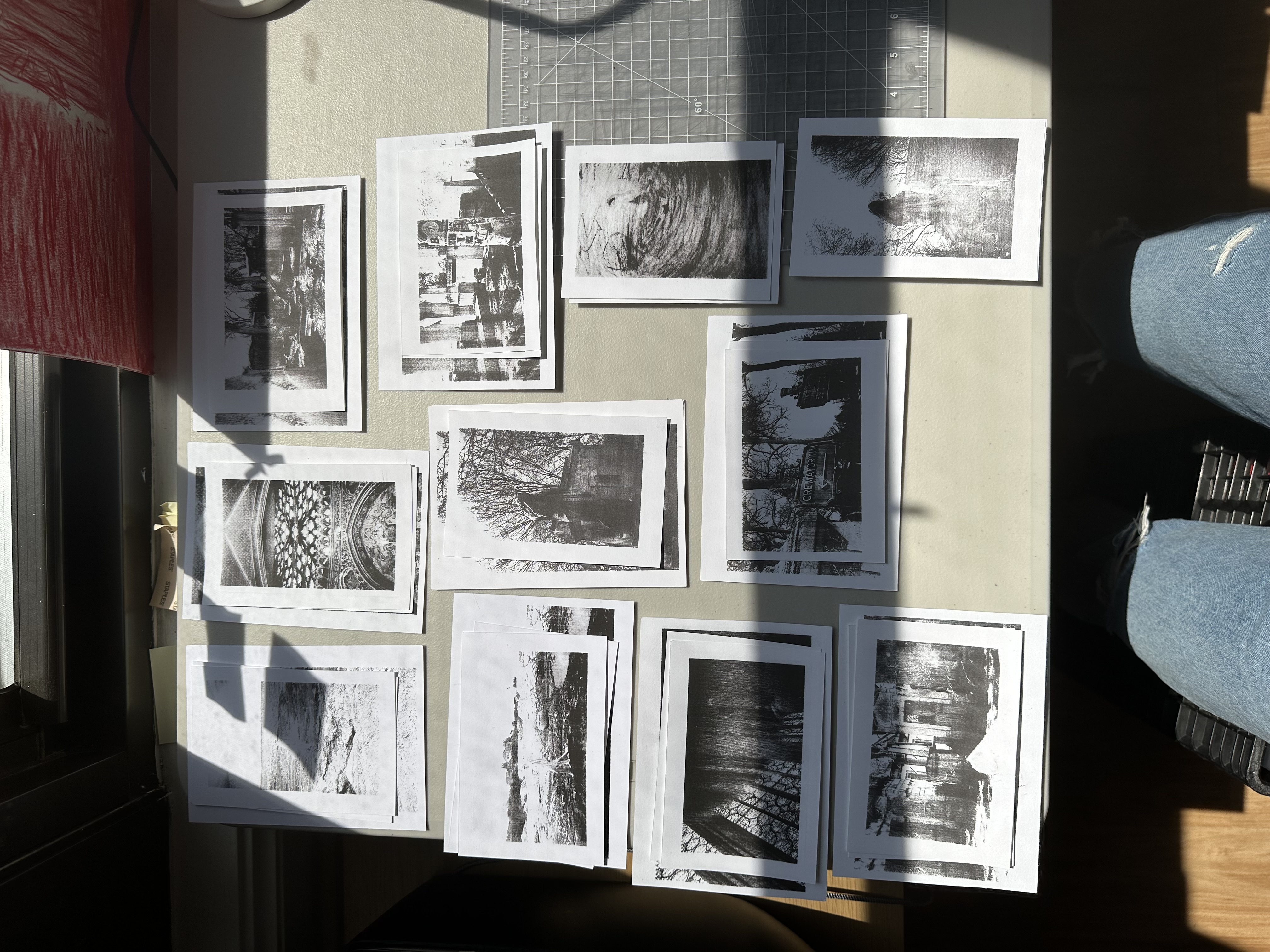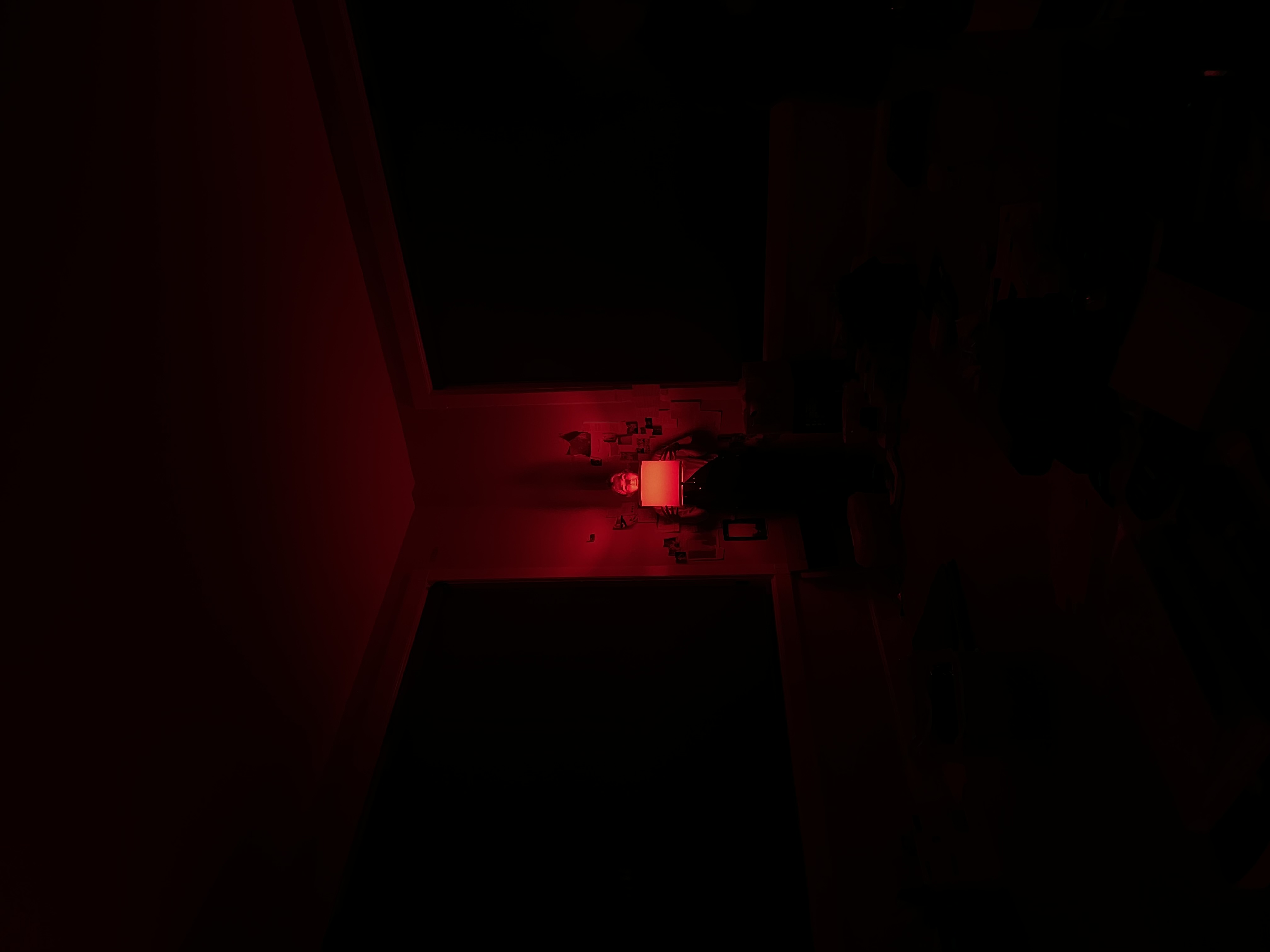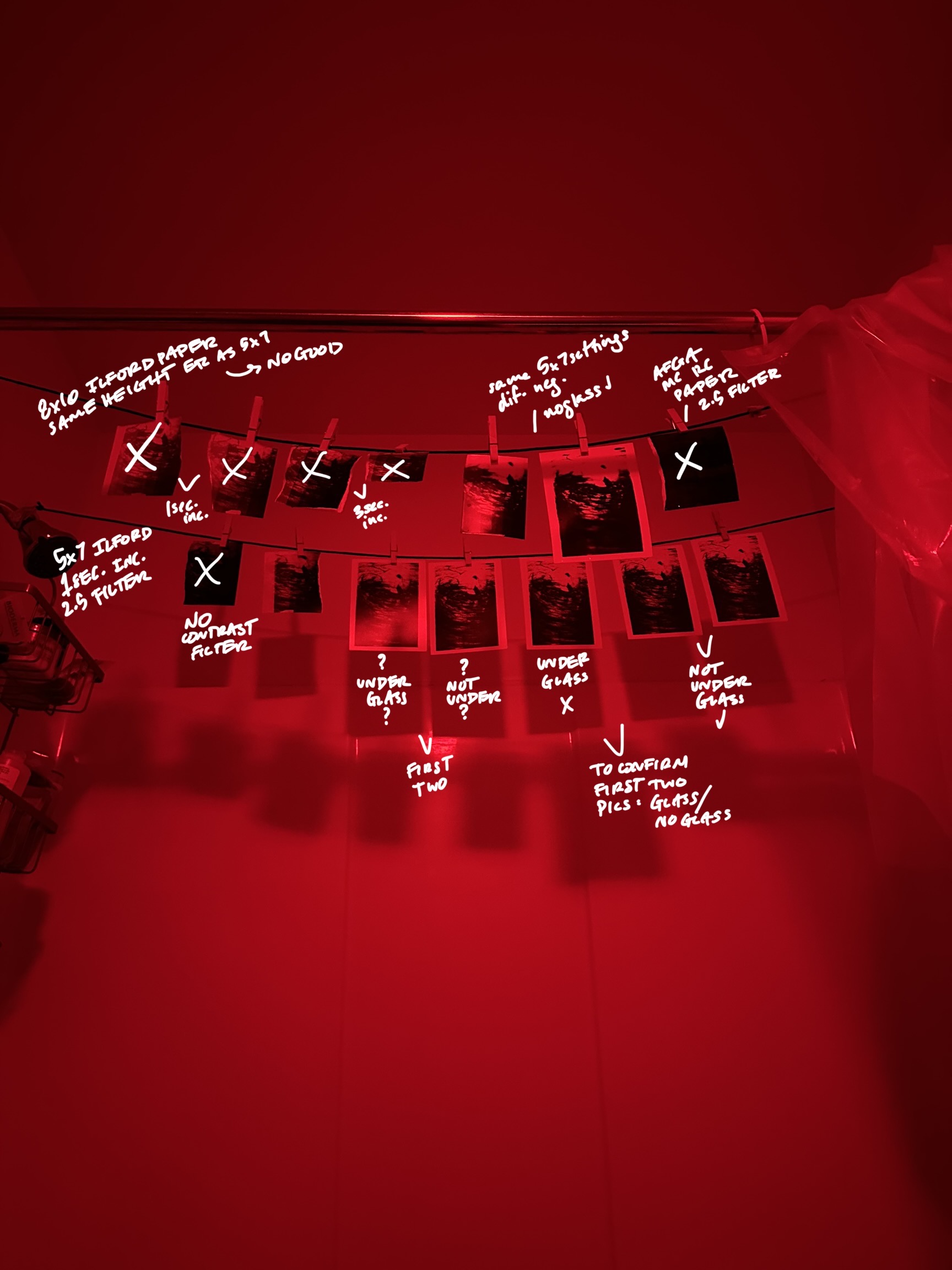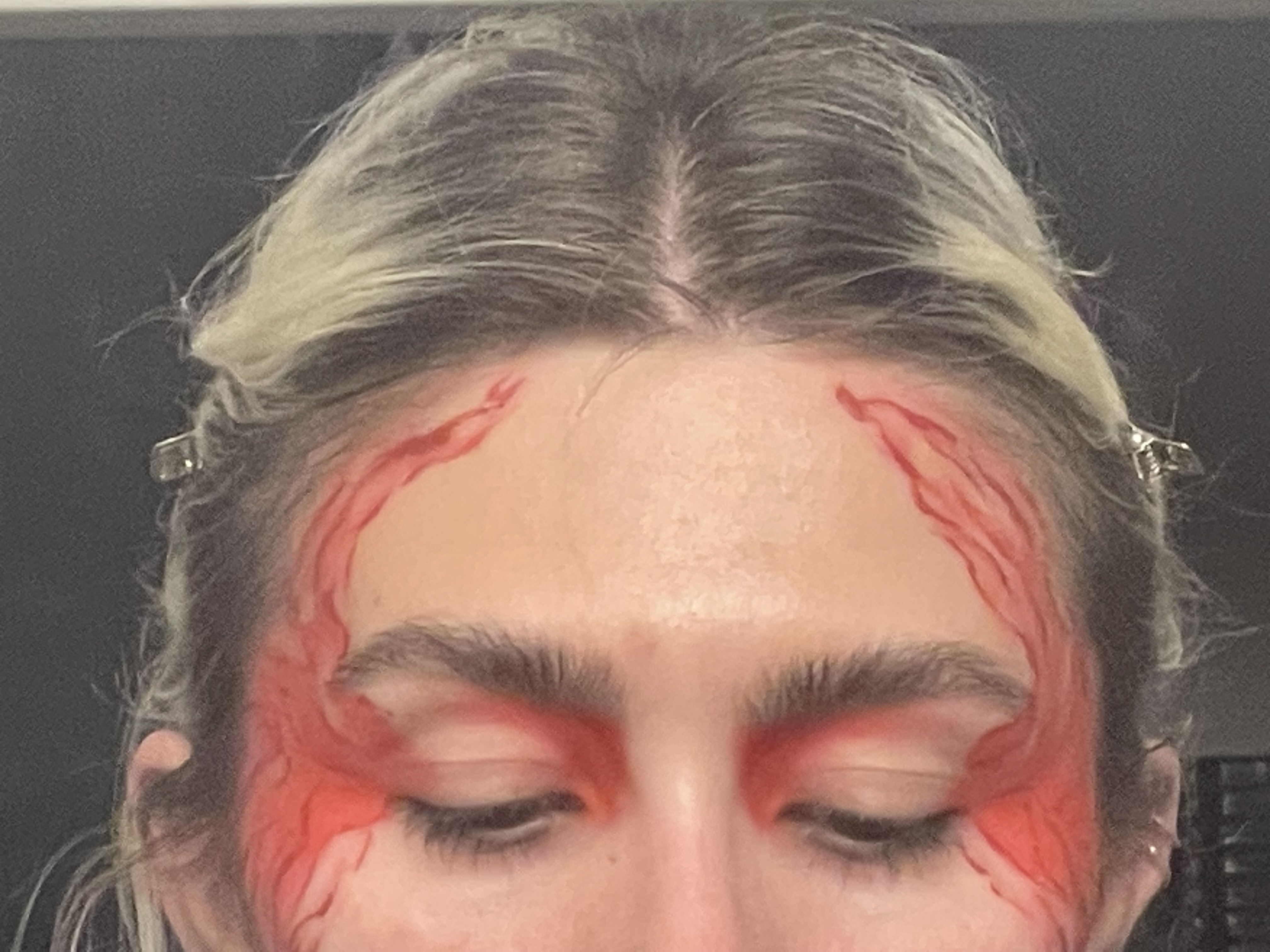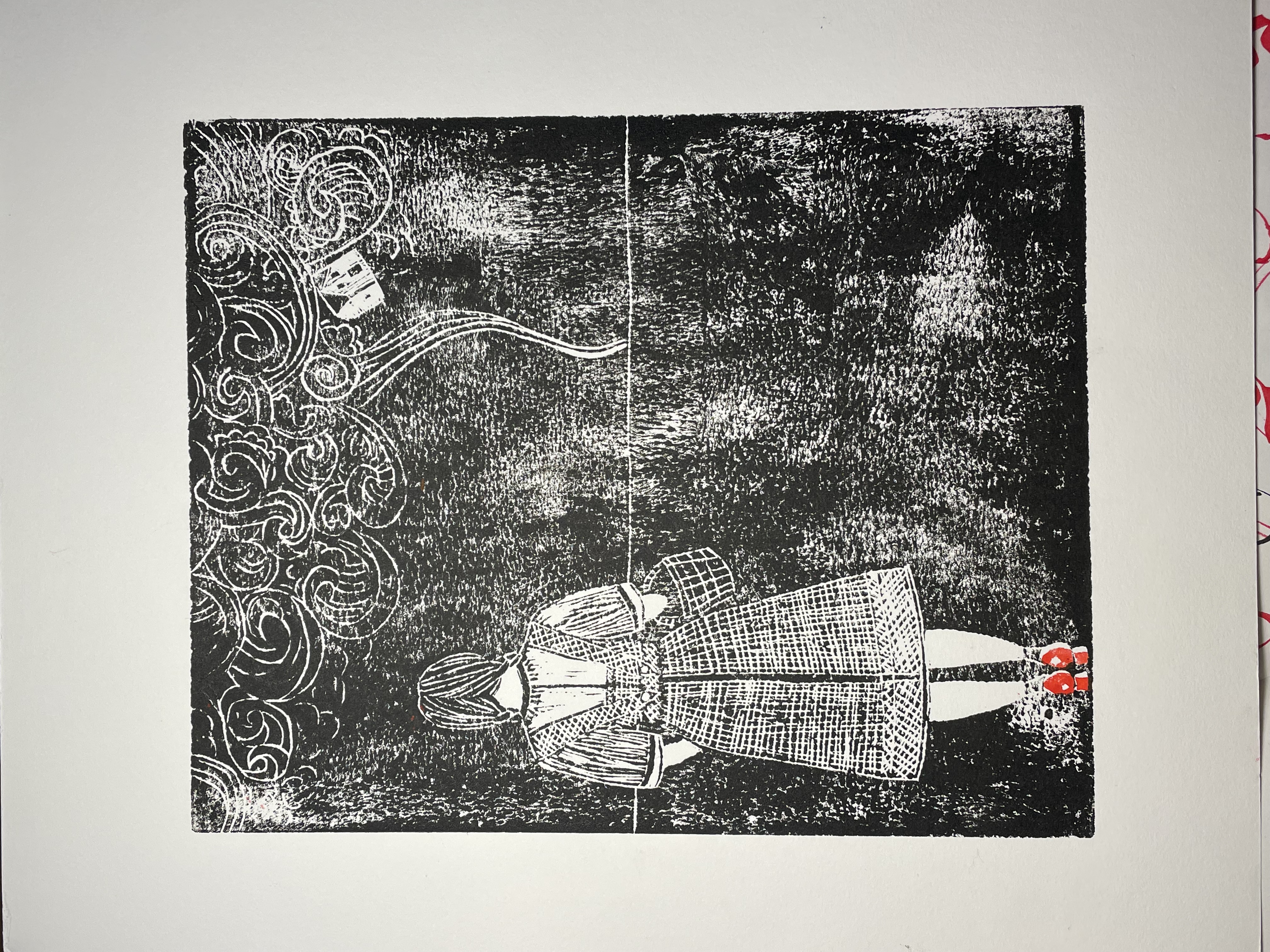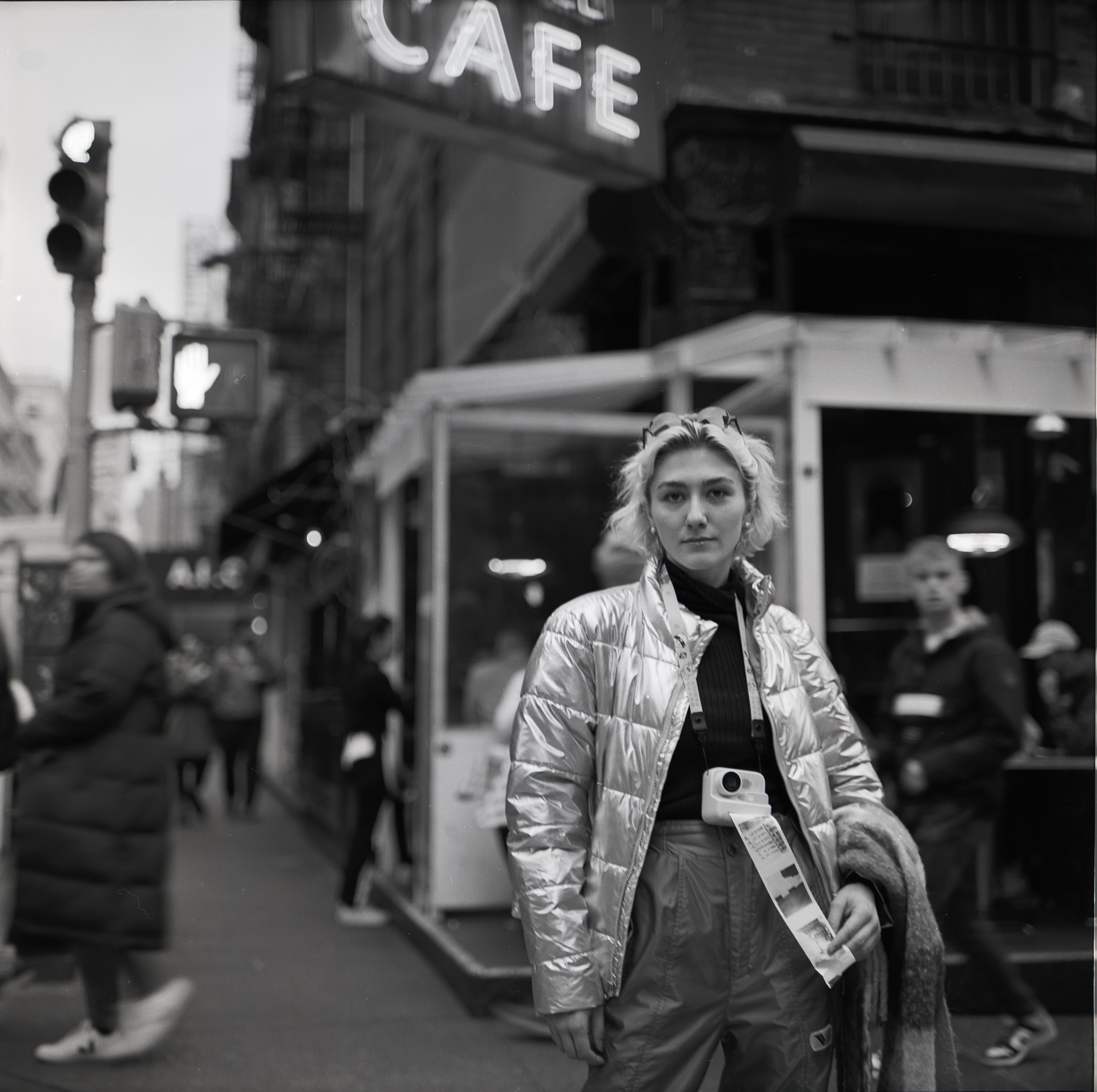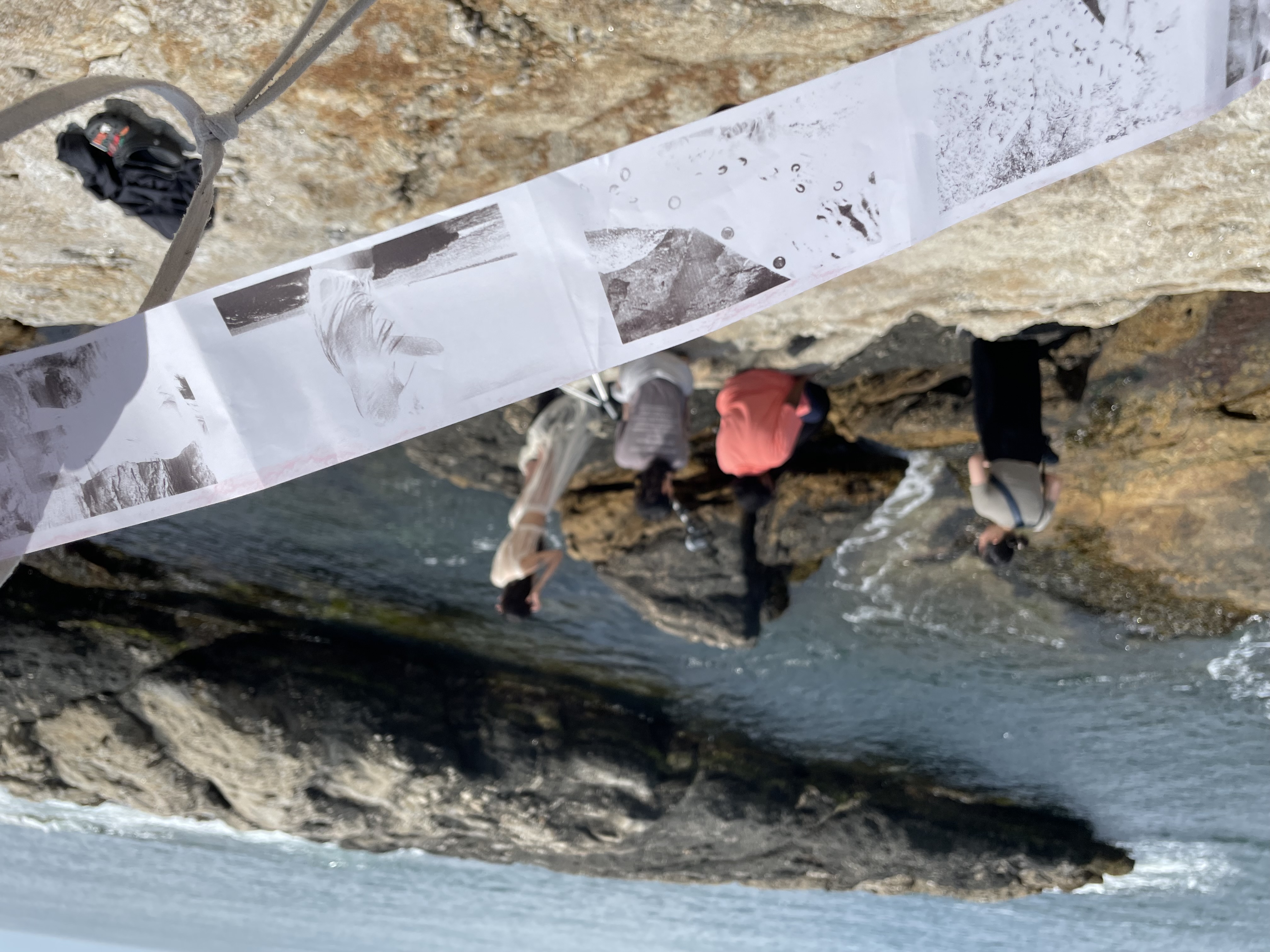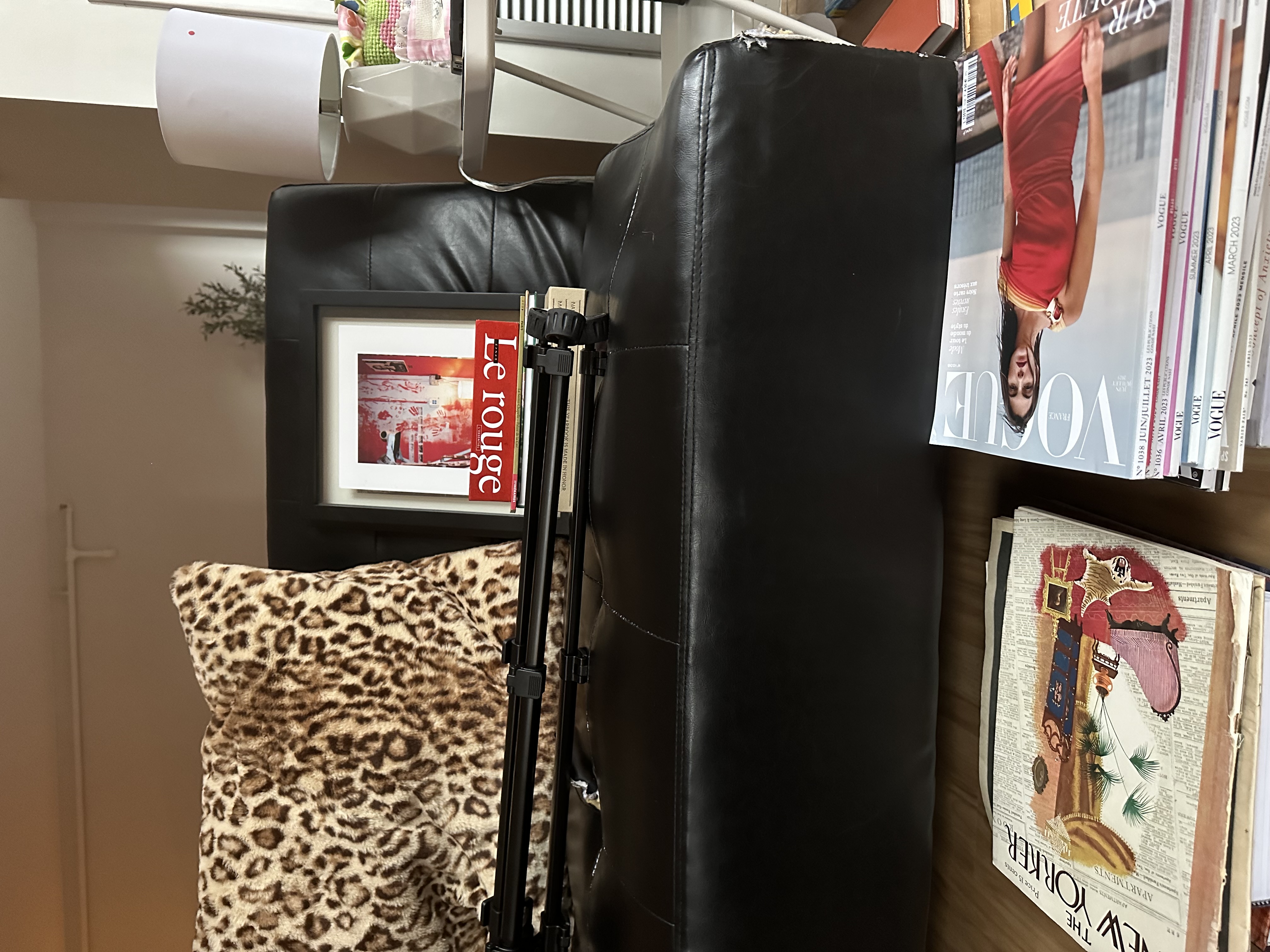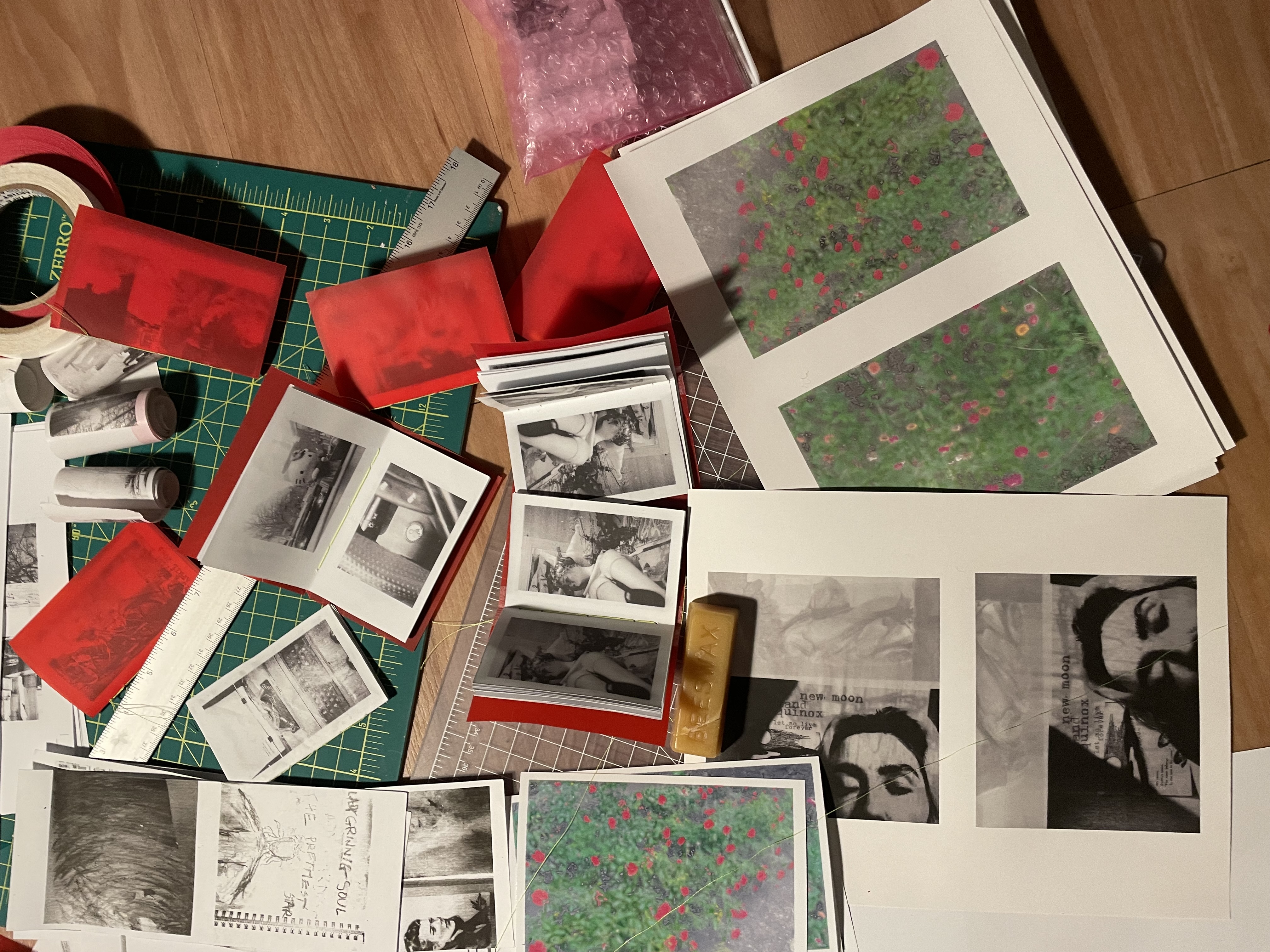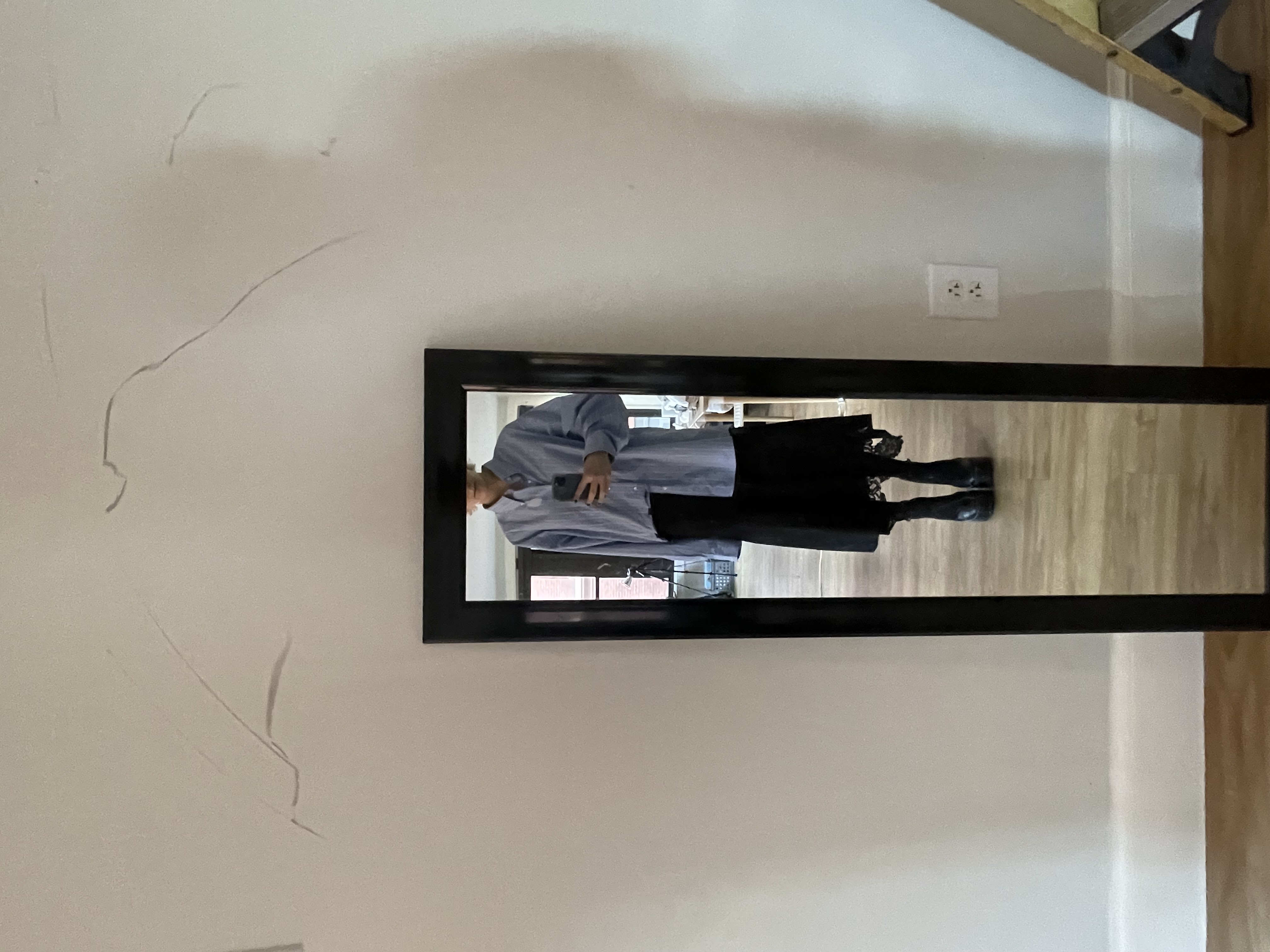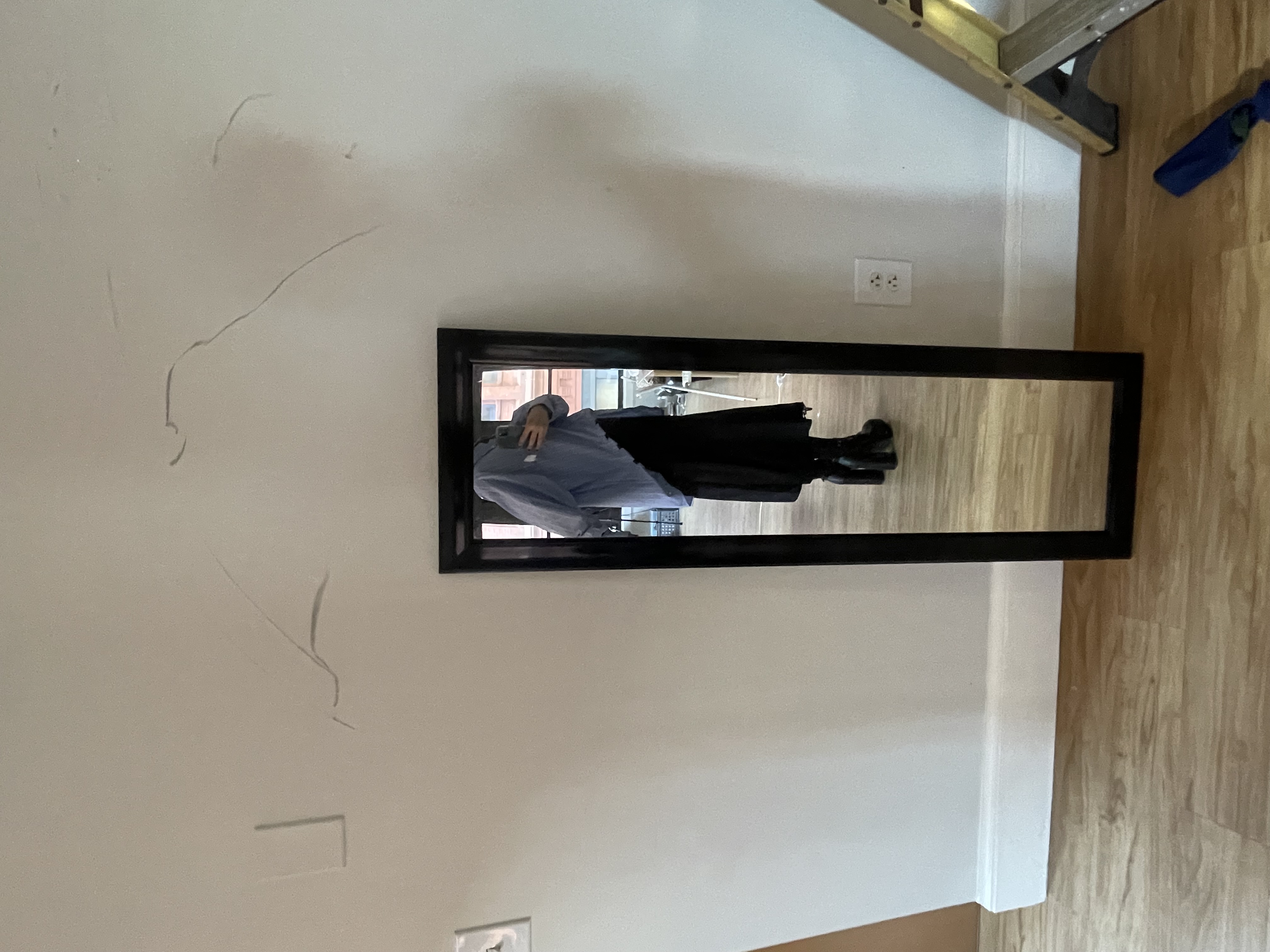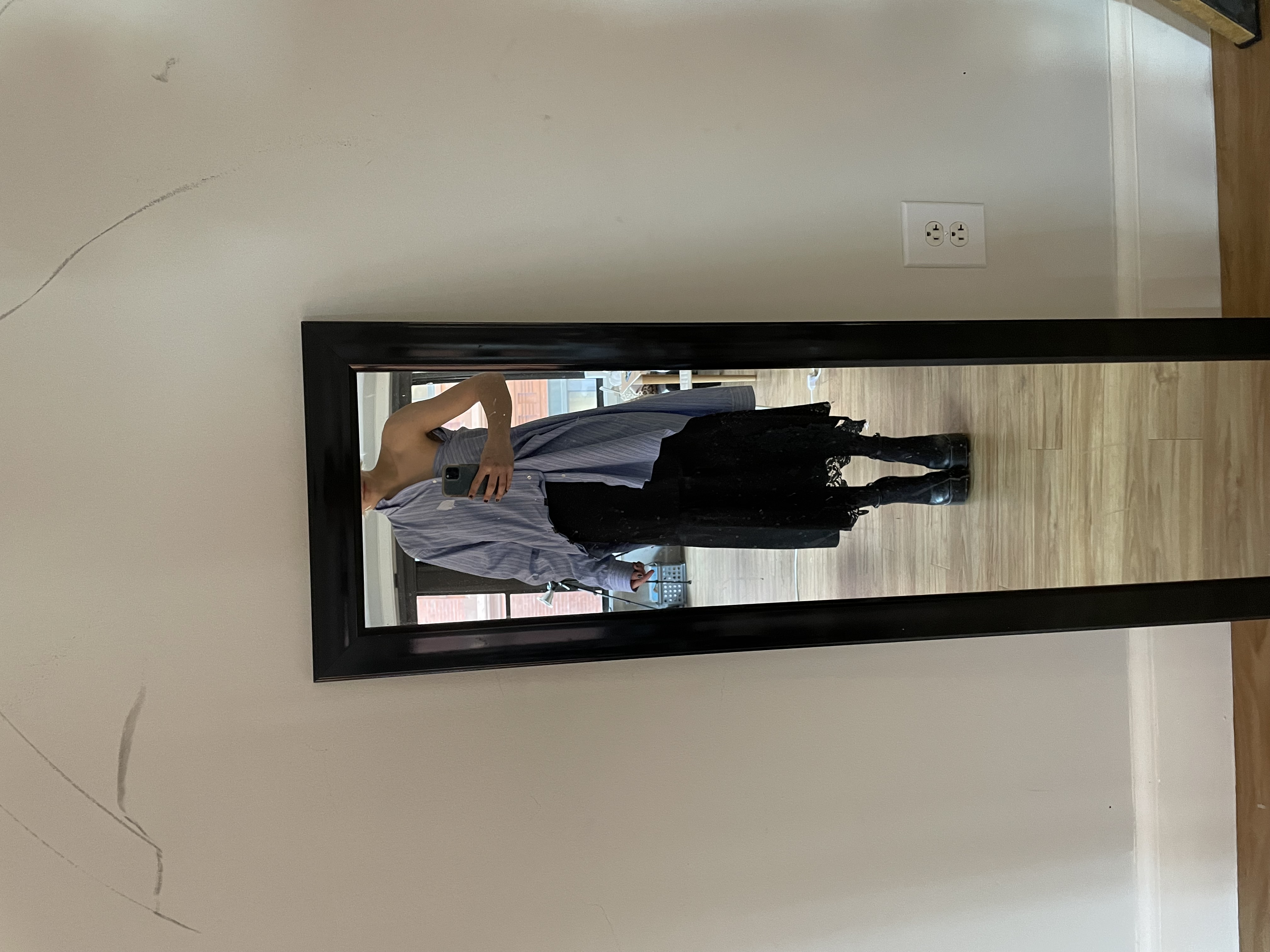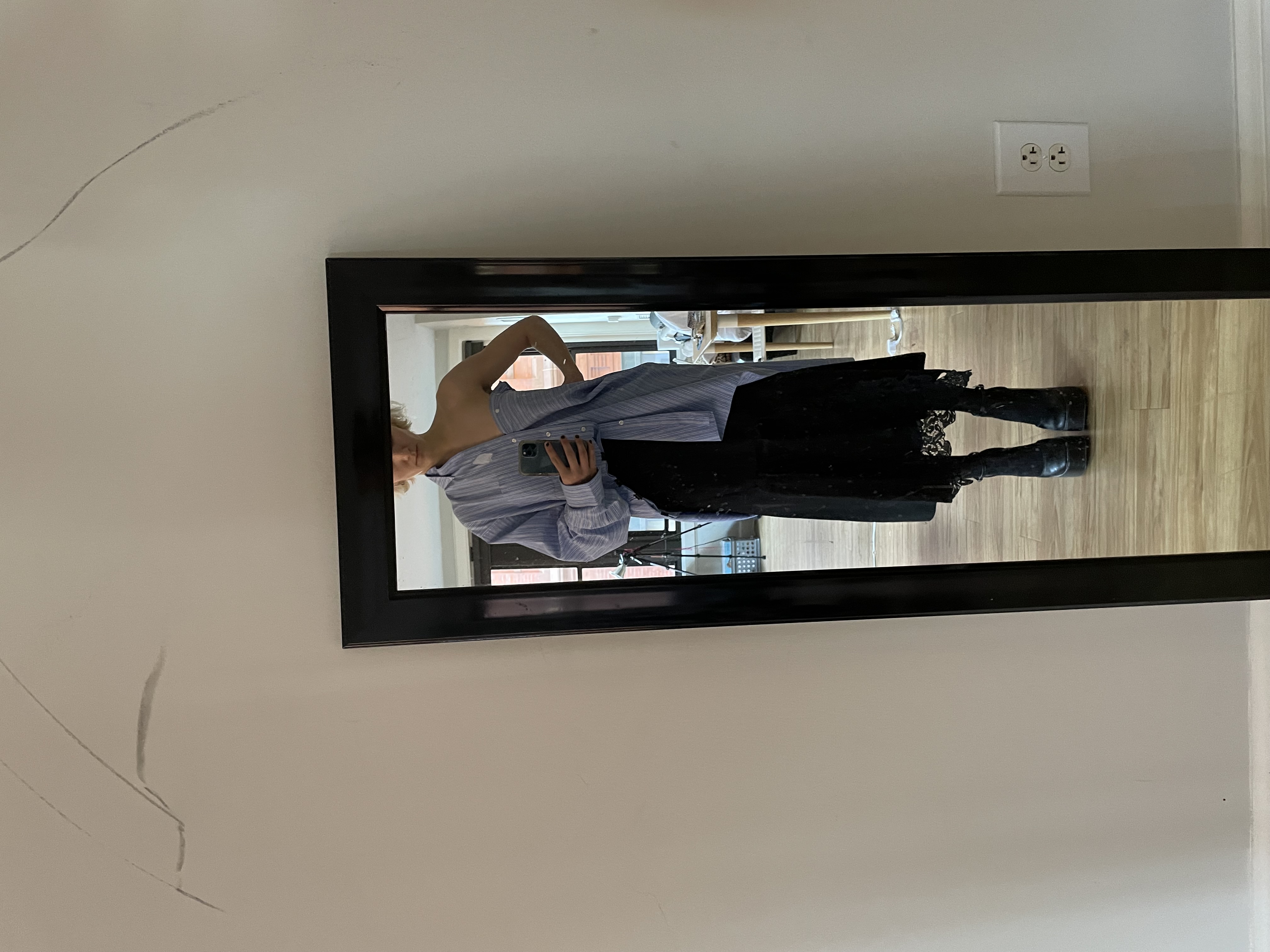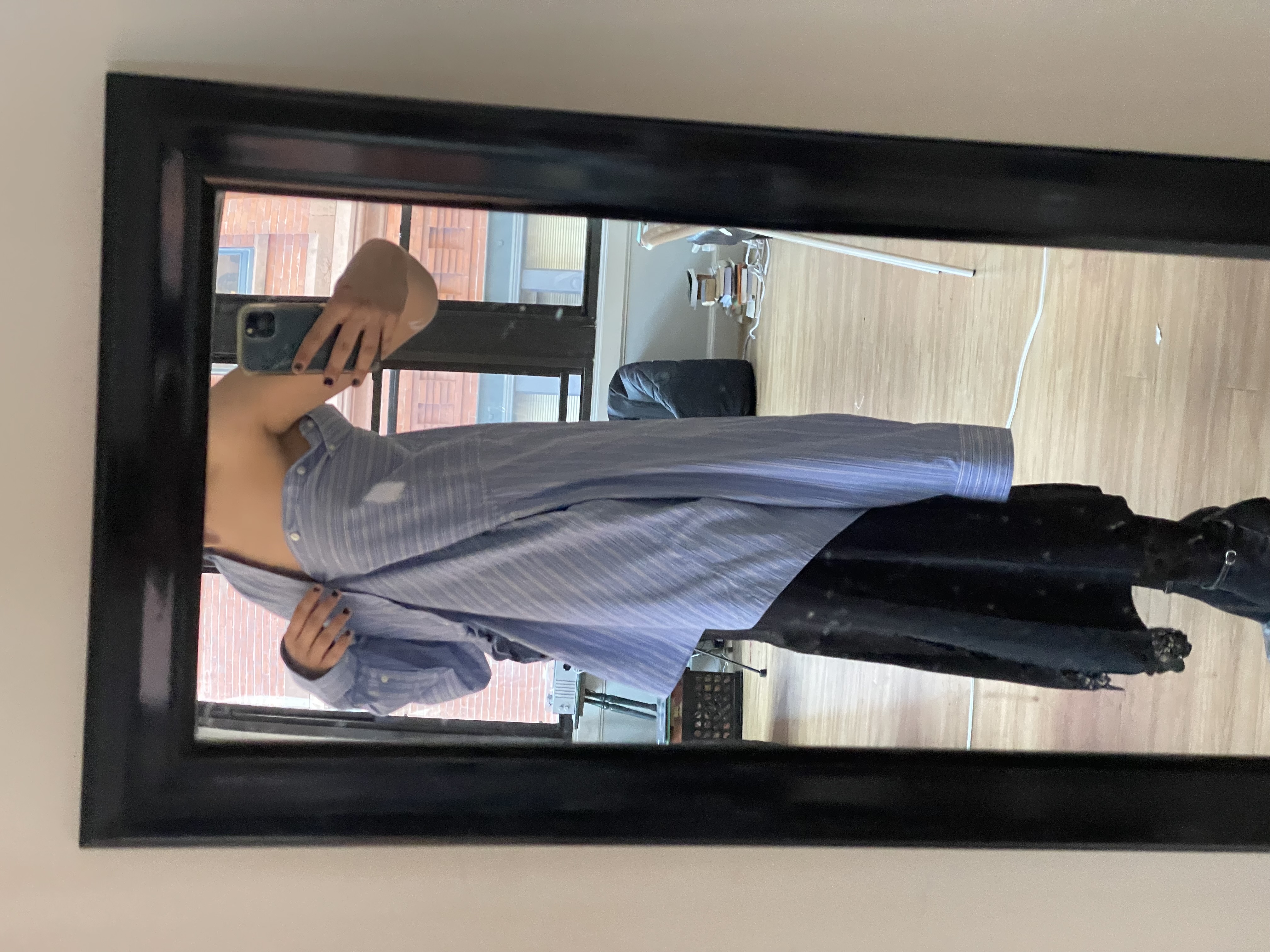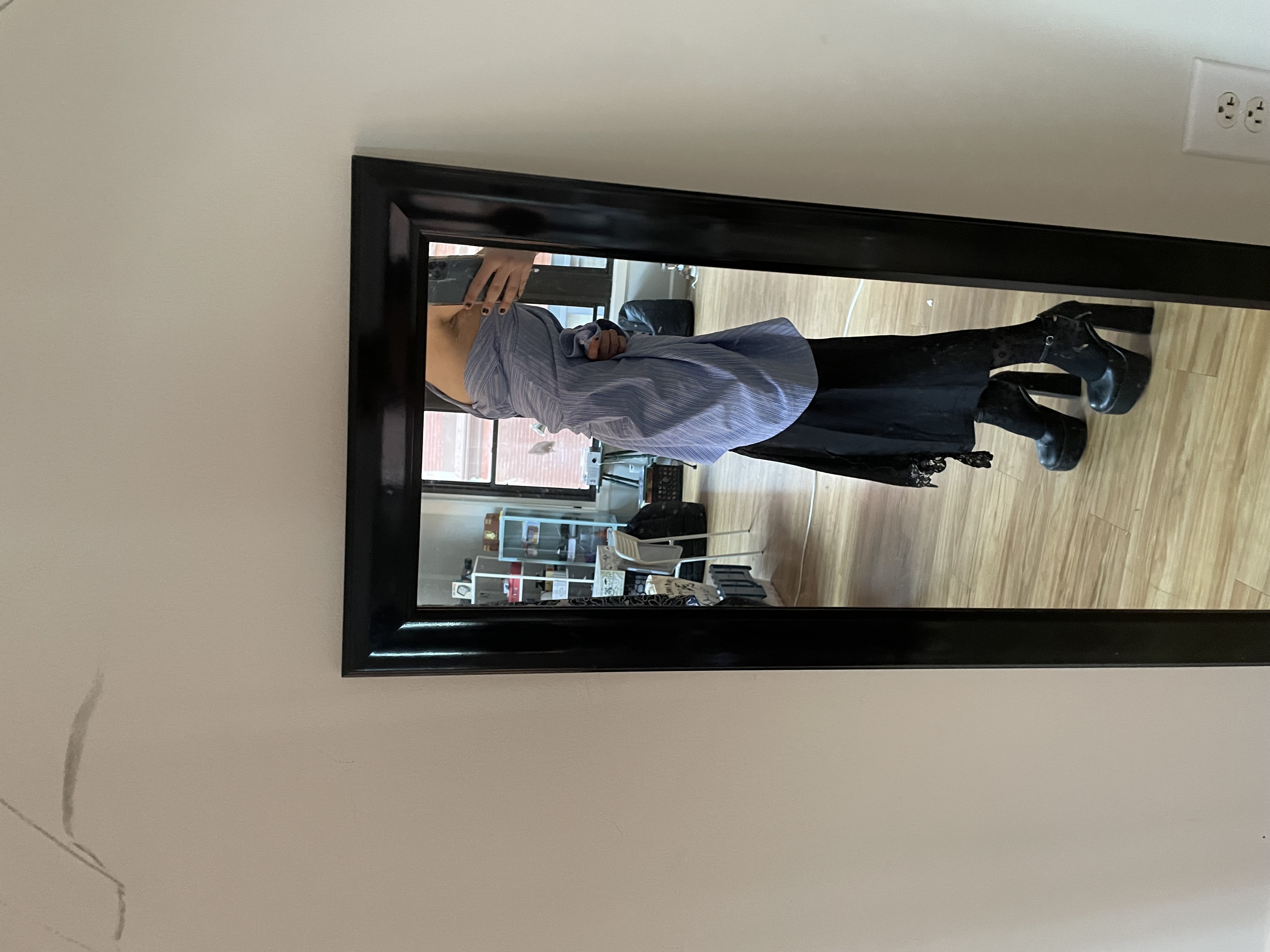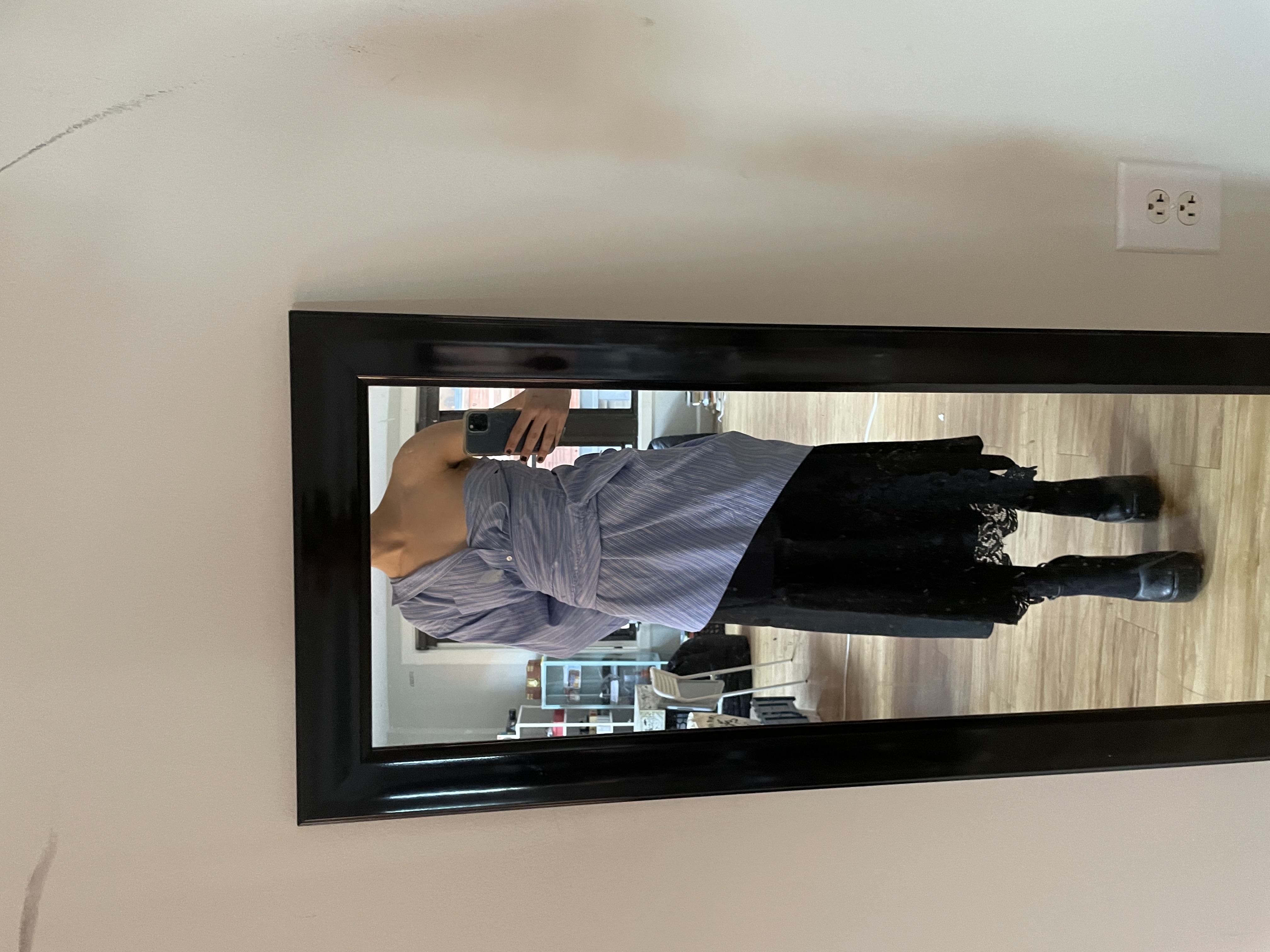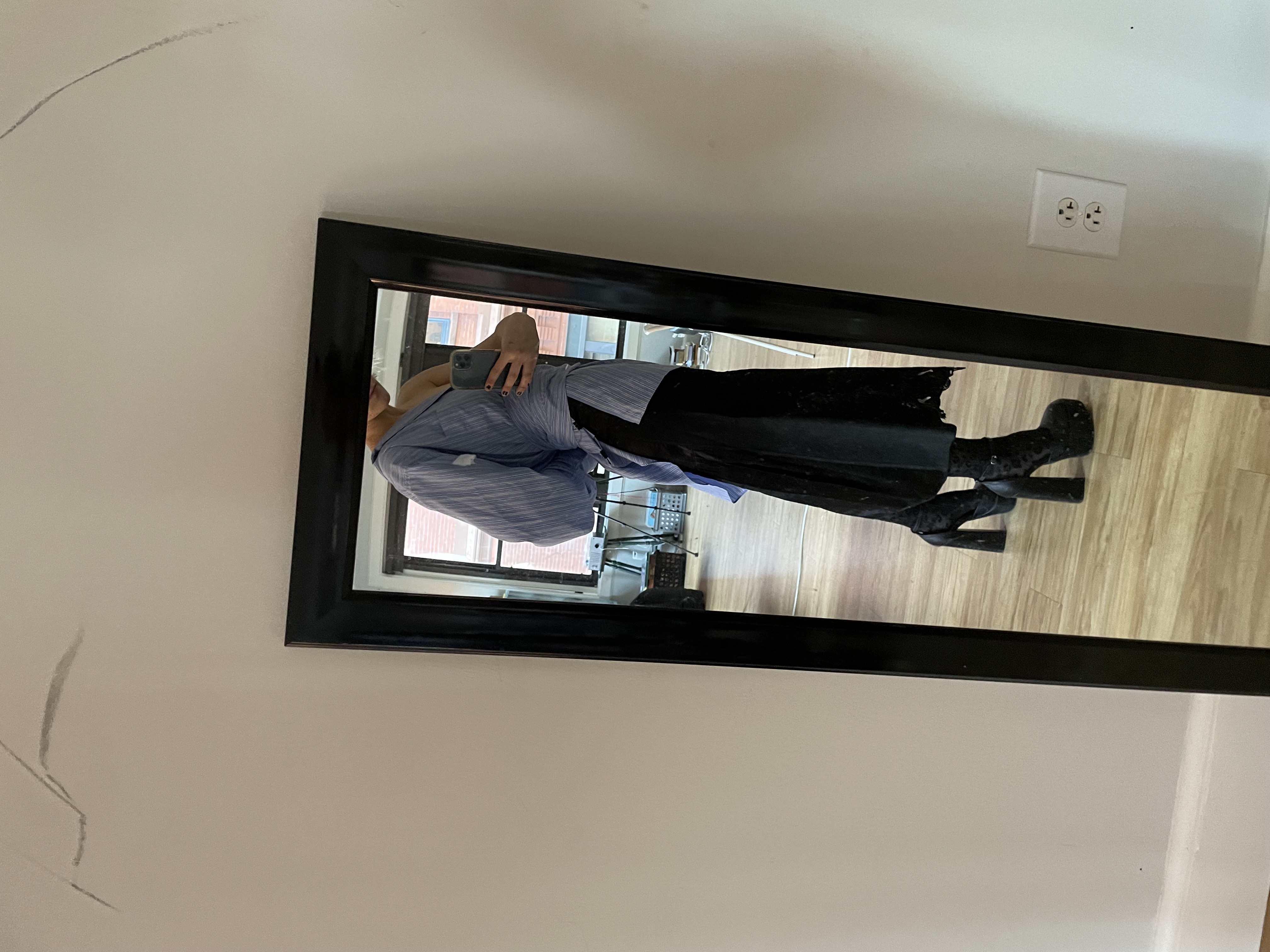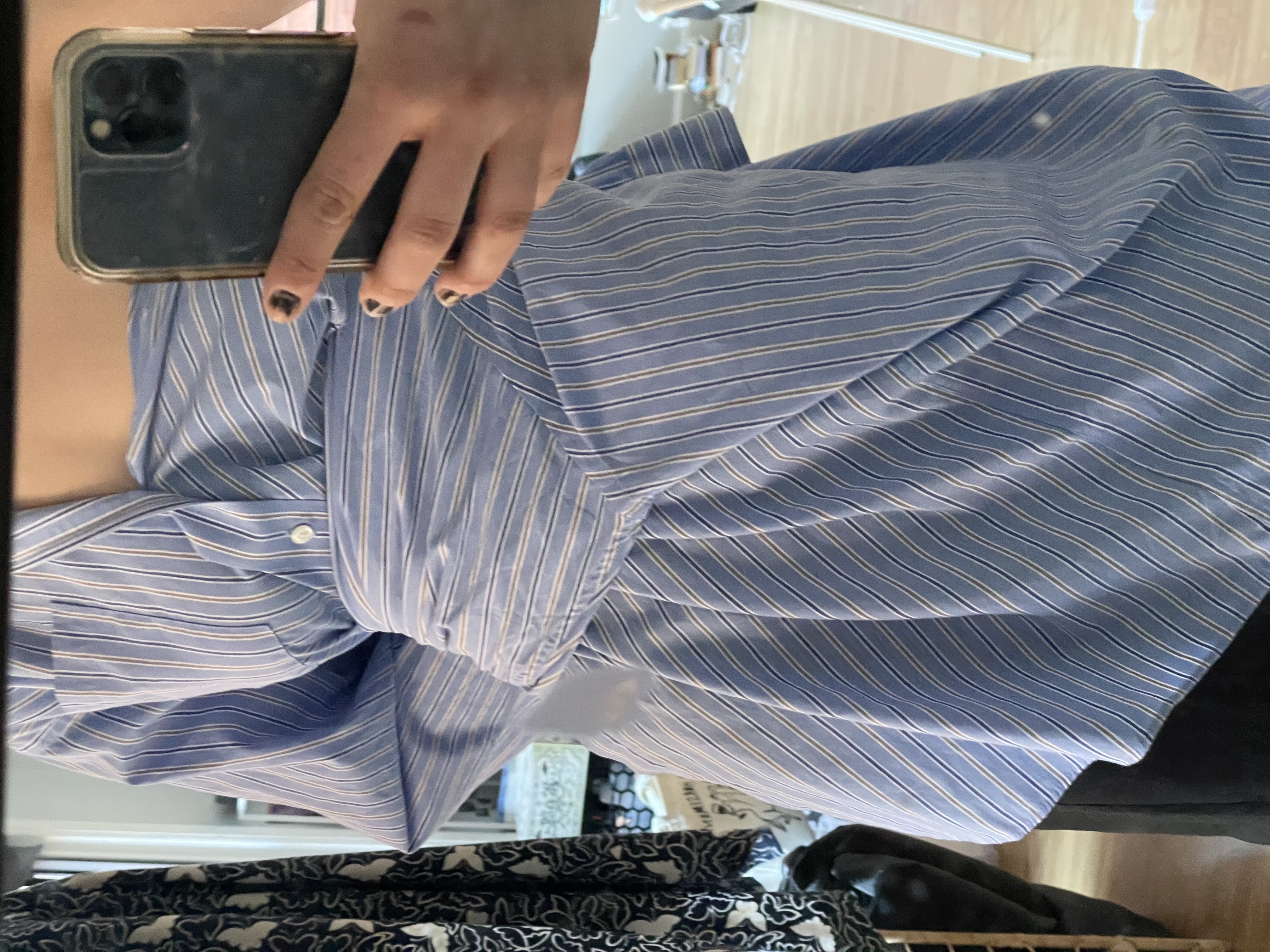 messing around with binder clips & draping -- yet to sew this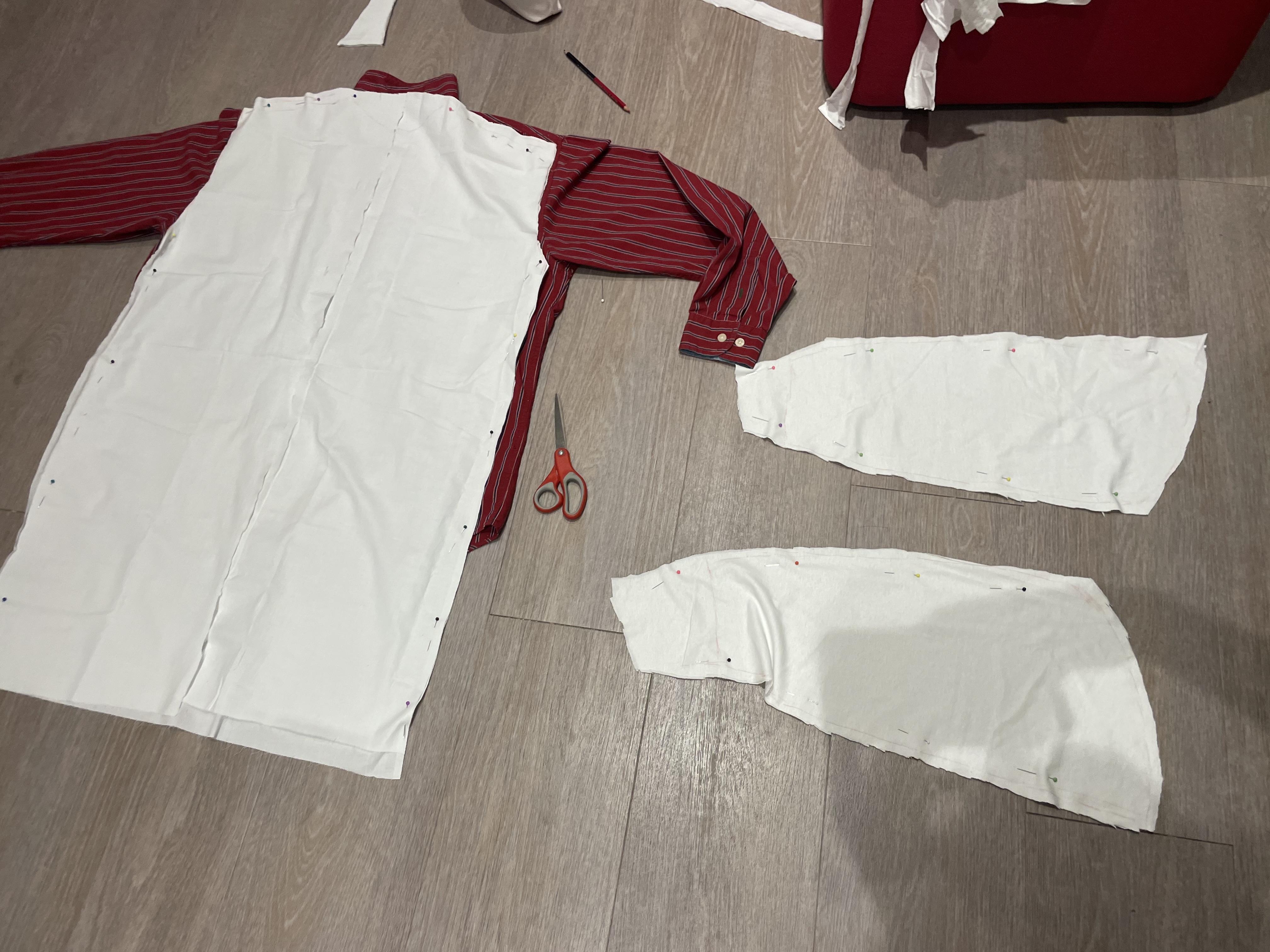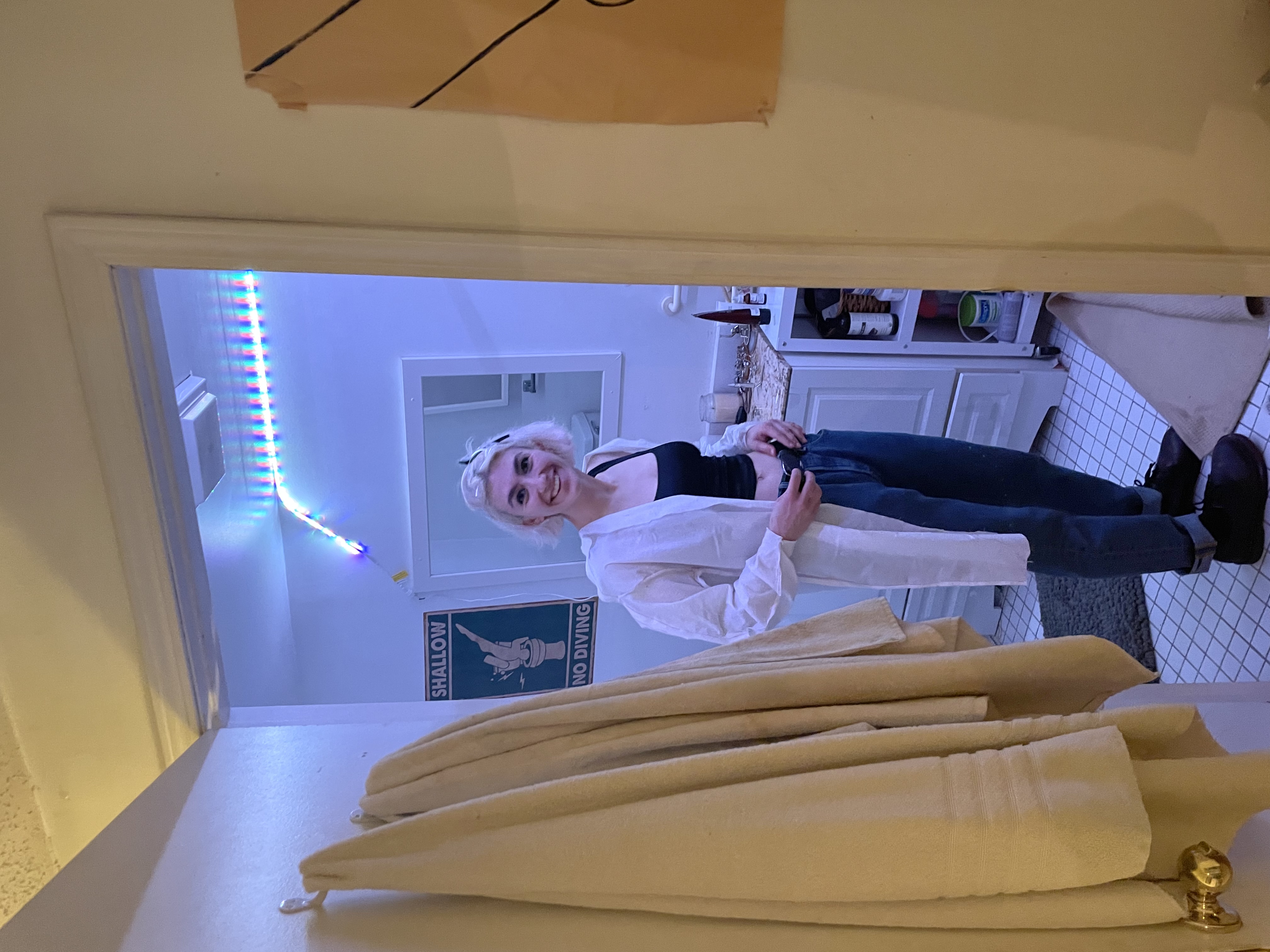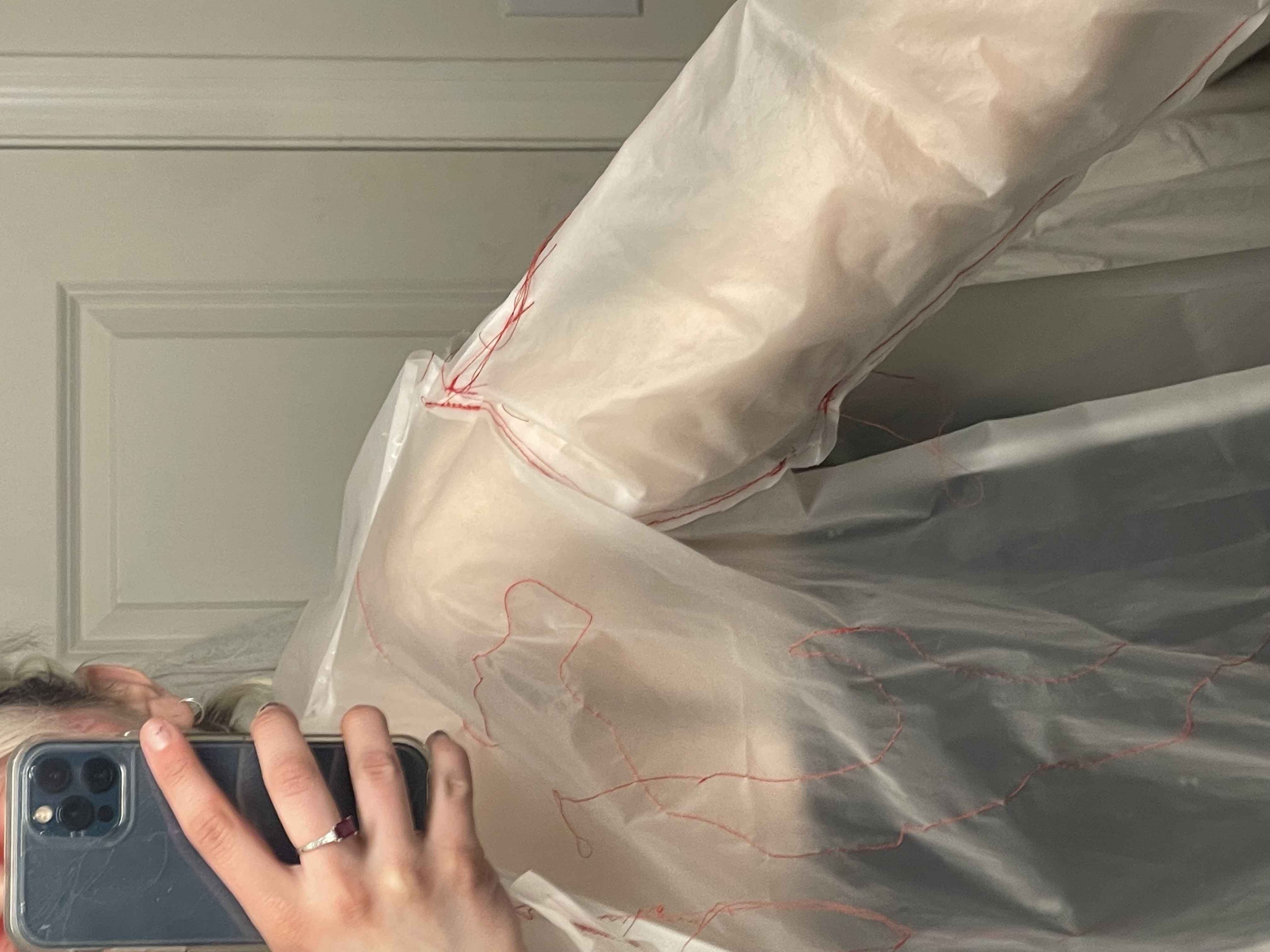 quick 'lab coat' made for science party
body from muslin and sleeves from extra plain t-shirts
left inside out to show the red thread
later used pattern for american psycho party raincoat -- last two photos