ETCETERA ETCETERA ETCETERA

It's my brain! ✨ An exercise of
« Don't Overthink, Just Do »
A handsewn book — compiled from my thoughts via my Olivetti typewriter, notebooks, and words / images I like! Those source materials then translated into risograph prints, linocut prints, direct typewriter page scans, scans of xerox error pages from trying to photocopy the typewriter pages ( that I refed into xerox machine to generate overlapping text )
Also an exercise in how much to reveal to the audience - instant revealing via flipping pages of varying sizes to see what lies underneath, and more complicated hiding of text ( my own typewritten thoughts previously written over the course of a few months ) by overlapping words, framing to include and uninclude words, and shrinking down pages to almost unreadable sizes.
One of the first important projects to influence my
Degree Project
, in pulling from pools of pre-existing images and text to generate work and using the phrase « don't think, just do »
to dump my brain in a space, for now confined to the pages of a book, later to take over a room.


For Letterpress & Self-Publishing class, Wintersession 2022
Vandercook letterpress, linocut, polymer plate, riso printer, laser printer
Dimensions: 5.5 x 8.5 in.
---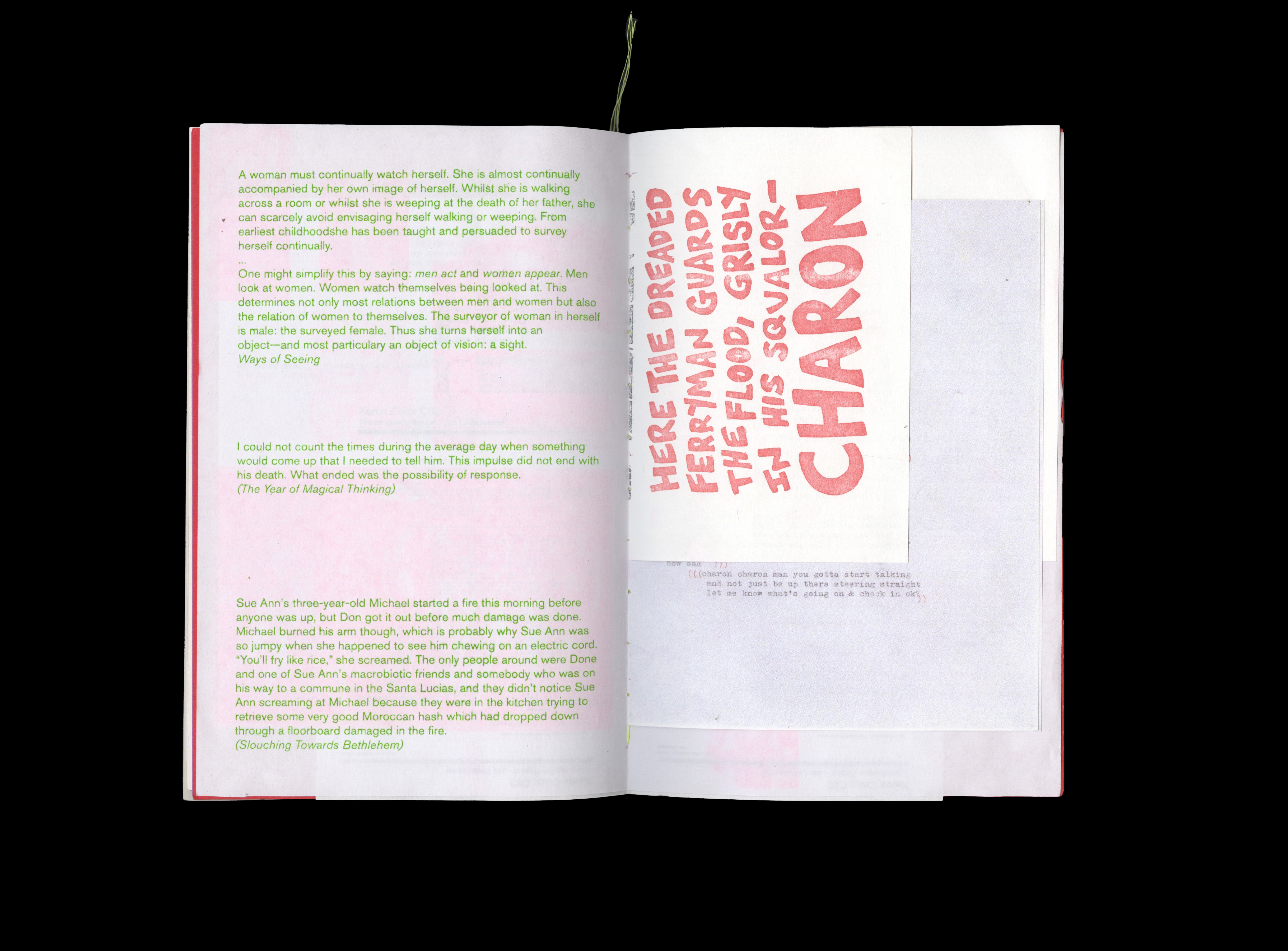 ---
Also from Letterpress & Self-Publishing

both using Vandercook letterpress
Back of the Boat
linocuts and polymer plate
text from Virgil's
Aeneid
, hand-lettered for polymer plate
panagram exercise using metal type